This article explains how you can find Remofirst's new bank details to send funds to your Contractors.
You will receive a notification about changing the payment methods from TransferWise to NIUM. Hence, the bank details will be updated correspondingly in the Invoices details.
Step 1. Login to your account
Step 2. Go to the "Pay Contractors" section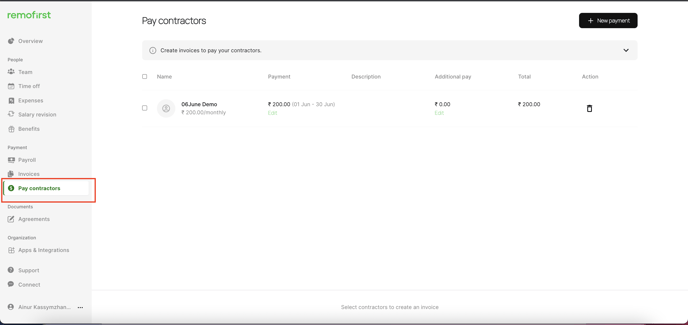 Step 3. Select contractors whom you want to pay and click "Create an Invoice":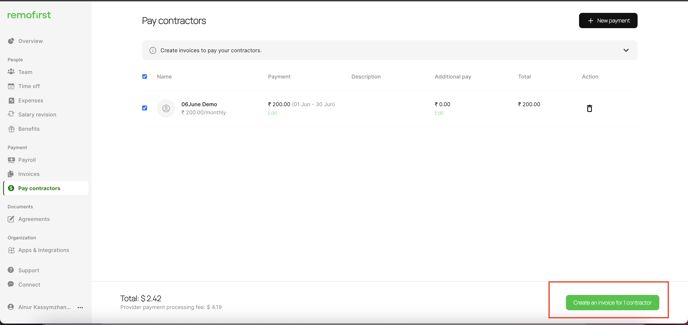 Step 4. Go to "Invoices" and find the last Invoice that was generated for the selected Contractor:

Step 5. Click "View" the Invoice.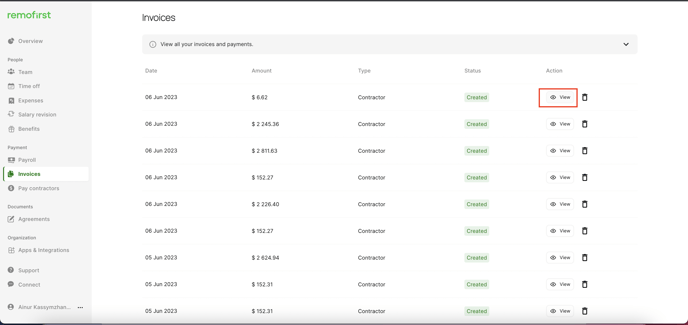 Step 6. You can find new bank details inside the generated Invoice: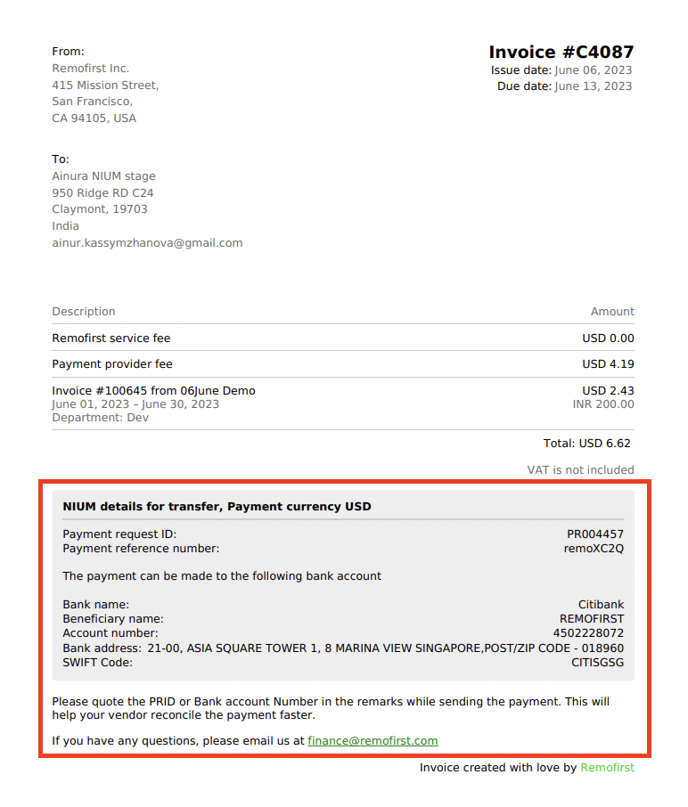 Please send funds to our new bank account, and include the Payment request ID in the statement narrative of the payment you make from your account to the NIUM virtual receiving account.
.