As a company owner or manager, you can add new managers to your team. Keep reading to learn more!
1. Go to your Company profile page on the Remofirst platform.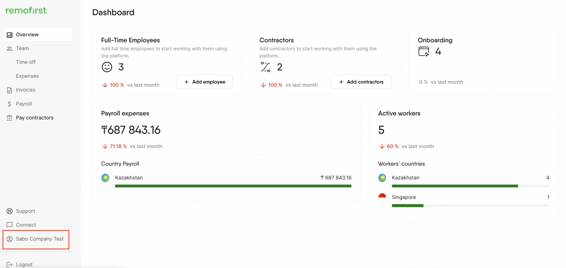 In the Managers tab click Add.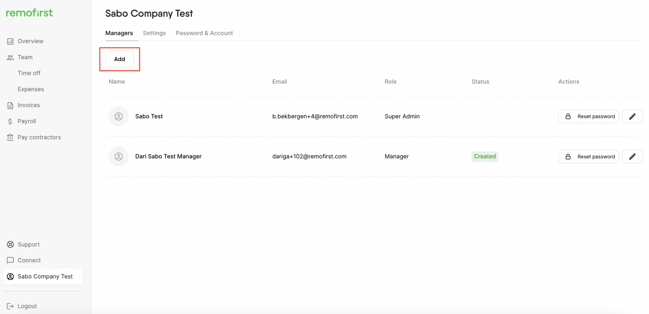 Enter the new manager's first name, last name, and email address and click Add to send an invite to your team member.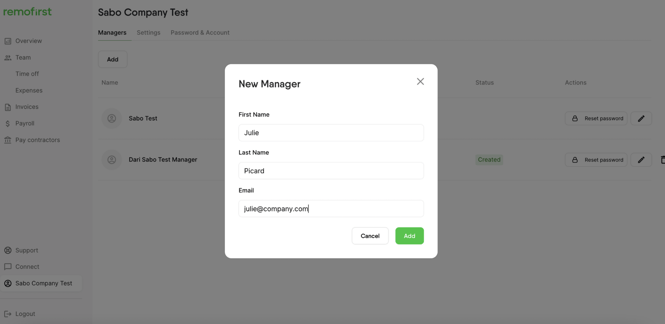 Once added, your new manager will receive an email invitation to join the team at the Remofirst platform.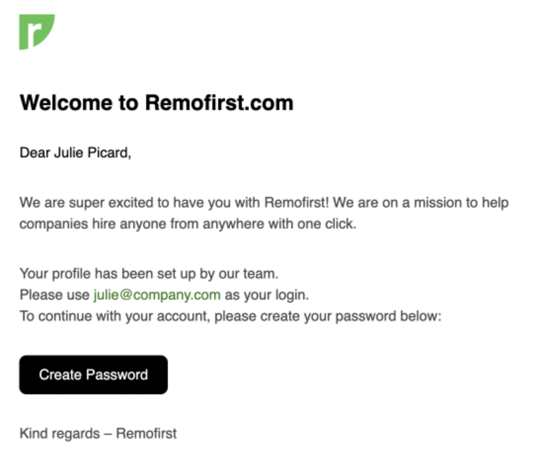 Editing information
If you need to edit information about your managers, click on the pencil icon.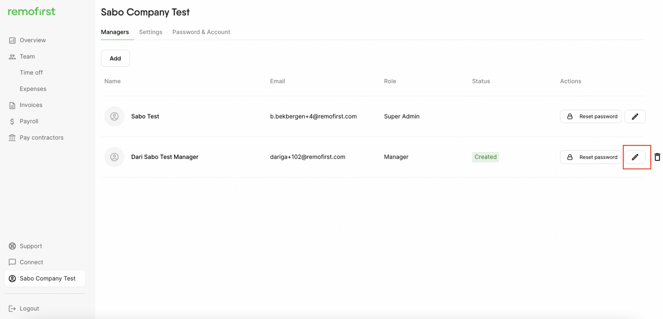 You will then be able to edit your team member's first or last name by clicking on the Save button.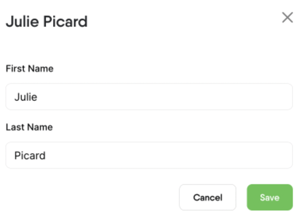 Deactivation
If you need to deactivate a manager from your company, just click on the bin icon next to the manager info and select Deactivate.