This article will help you to add or edit the billing contacts for your company
The Billing contact is the person who will receive email notifications about invoices and invoice payments. At Remofirst, you can have more than one billing contact, and both company owners and managers can be assigned as billing contacts.
Please note, that you should have at least one billing contact for your company.
How to Add the billing contact
You can add a new billing contact by simply adding a new manager. To do so, please follow the steps below:
Log in to your account at Remofirst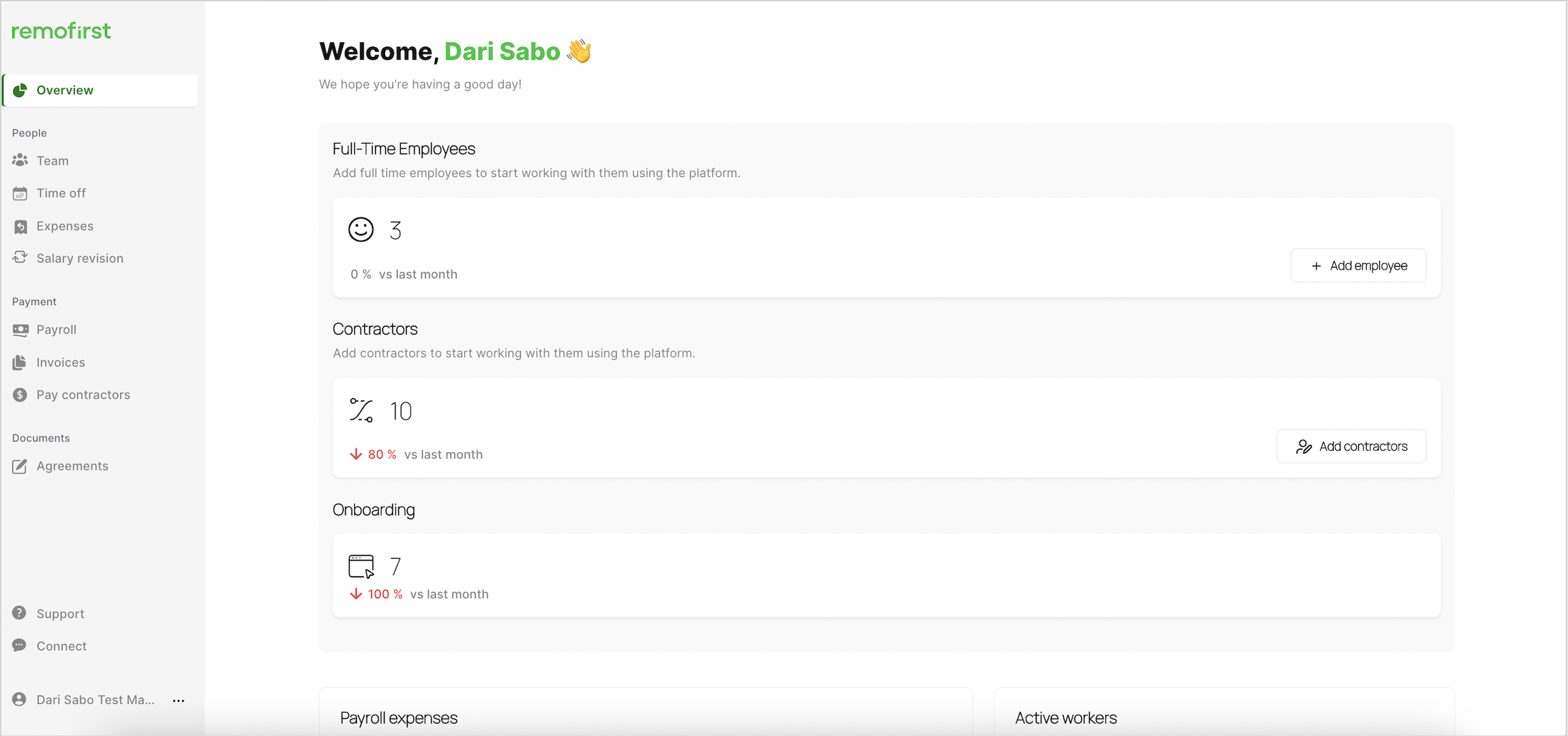 Go to the Account preferences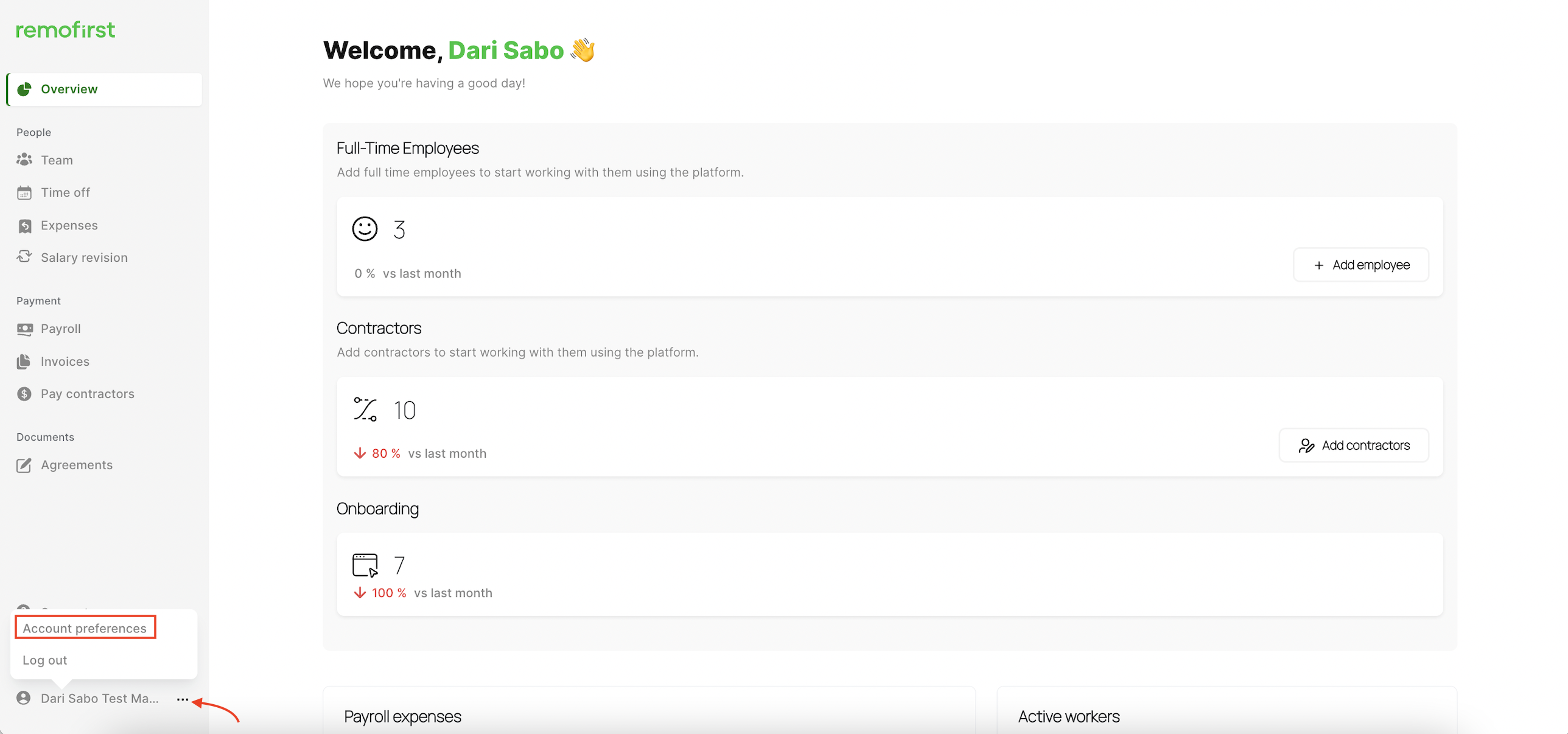 Click on the Add manager button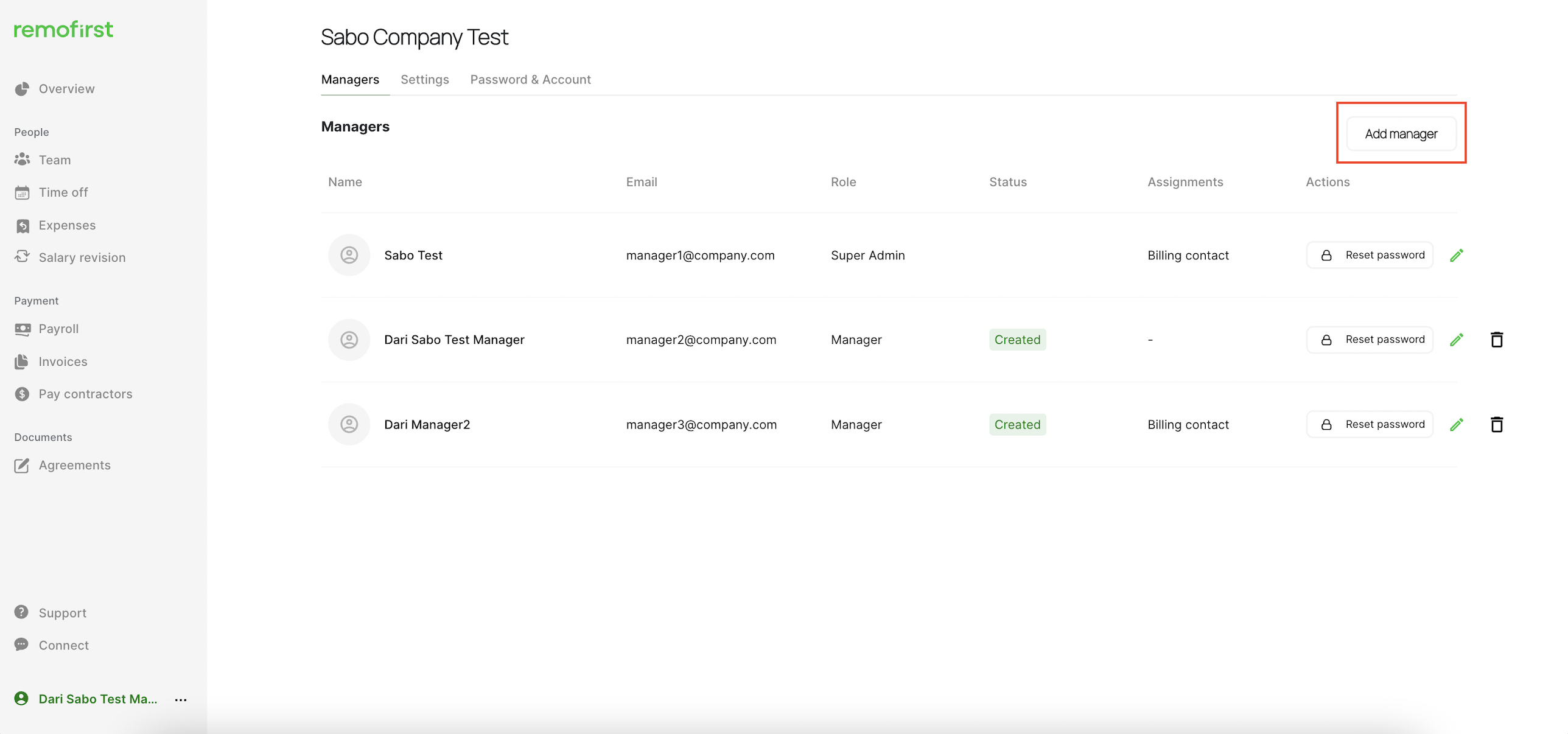 Enter the manager's details and select Is a Billing contact. Then select the Add button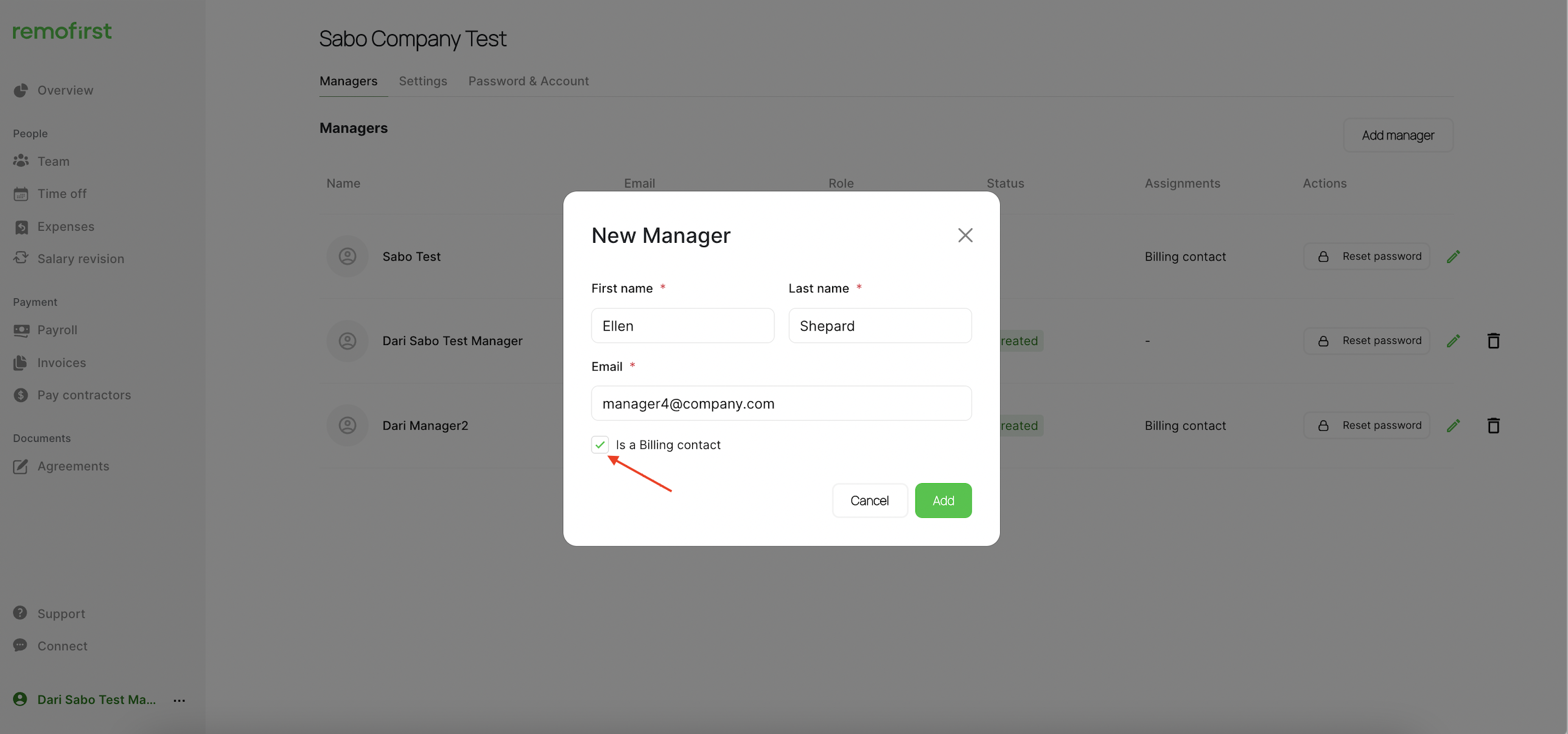 Voila! The new manager as a billing contact has been added to your company
---
How to Edit the billing contact
You can edit existing managers and assign them as billing contacts. To do so:
Click on the Edit button (pencil)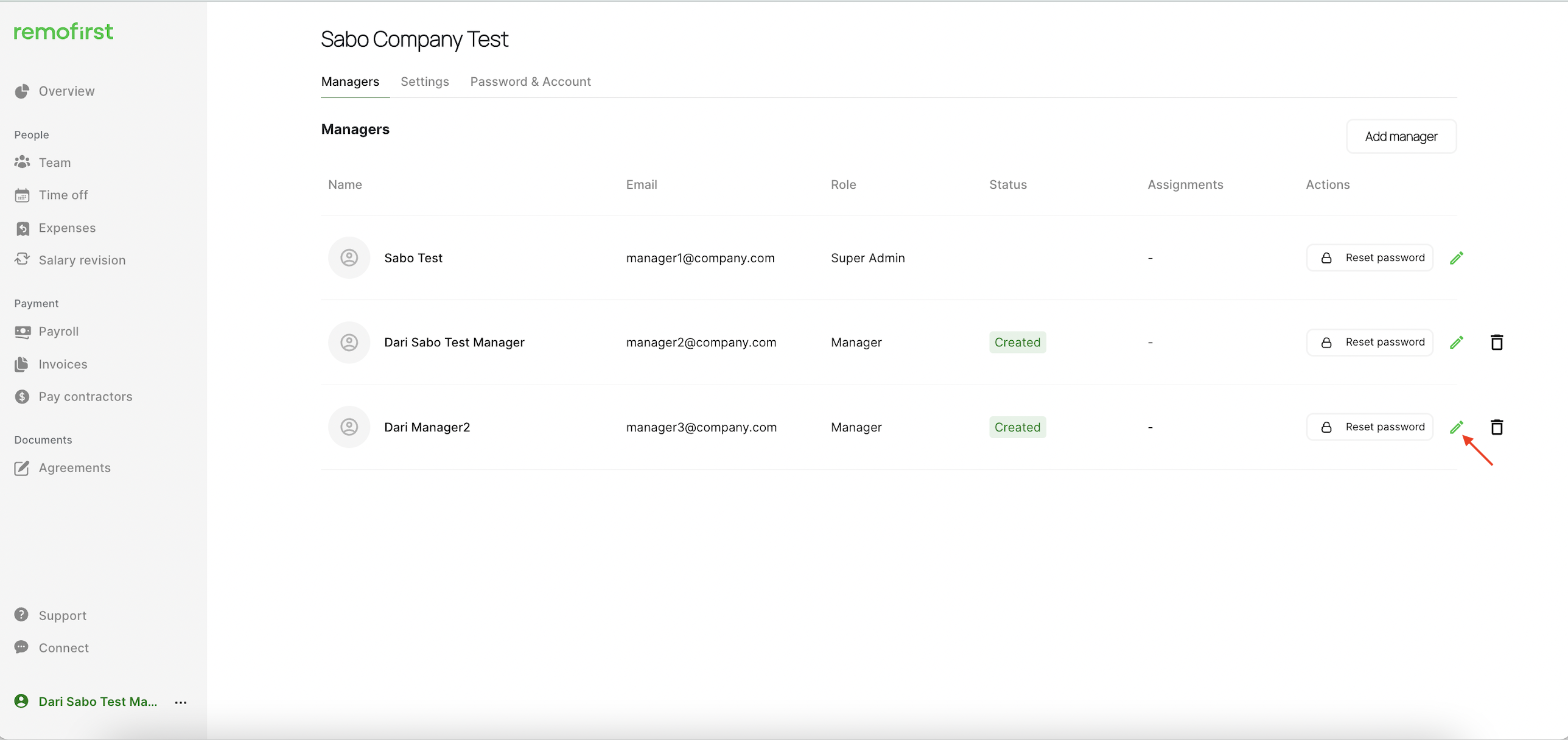 Select Is a Billing contact and click the Save button.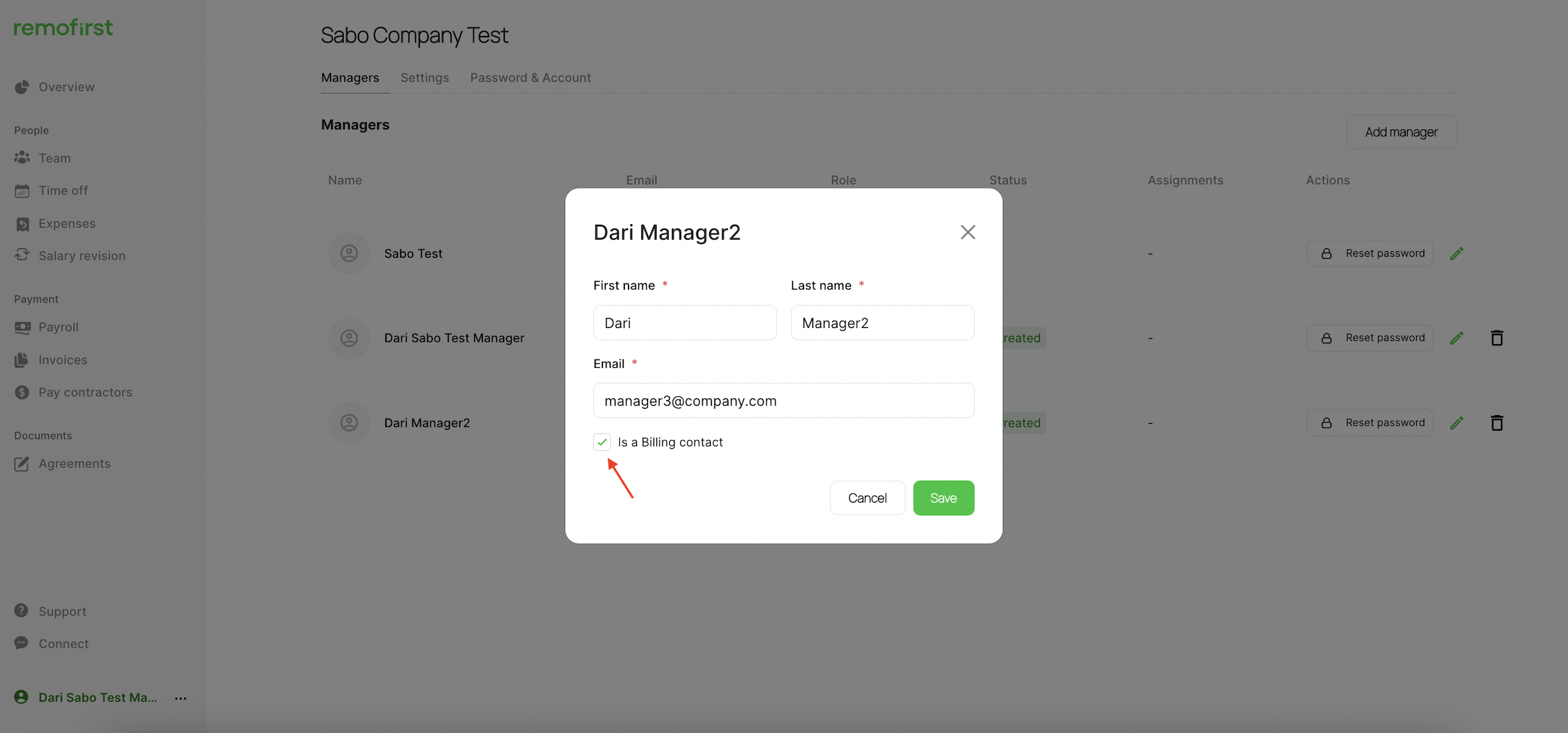 The selected manager will be assigned as a billing contact of the company.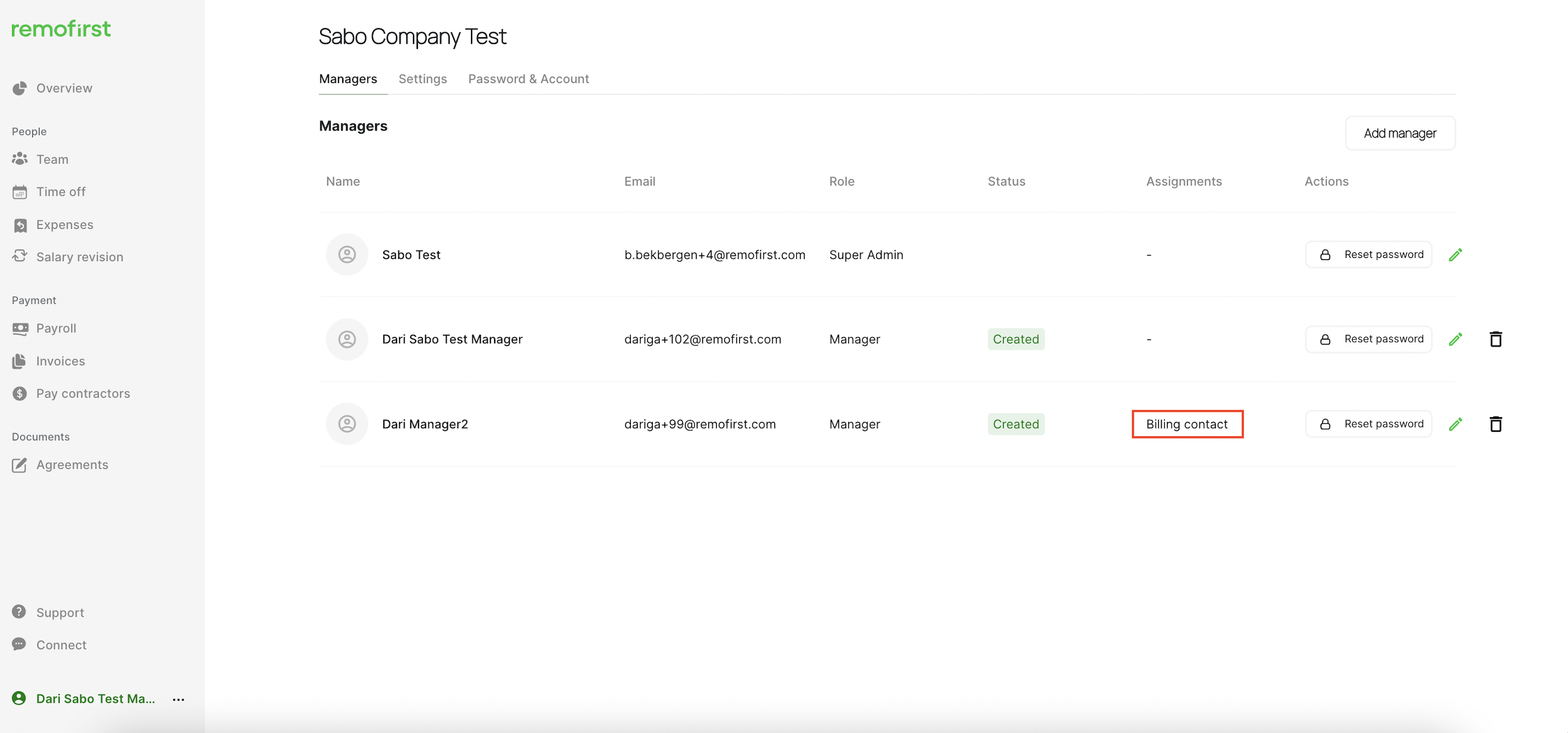 If you wish to remove the billing contact right from the specific manager, you can similarly edit the manager by clicking on the Edit button (pencil) and unchecking the box Is a Billing contact.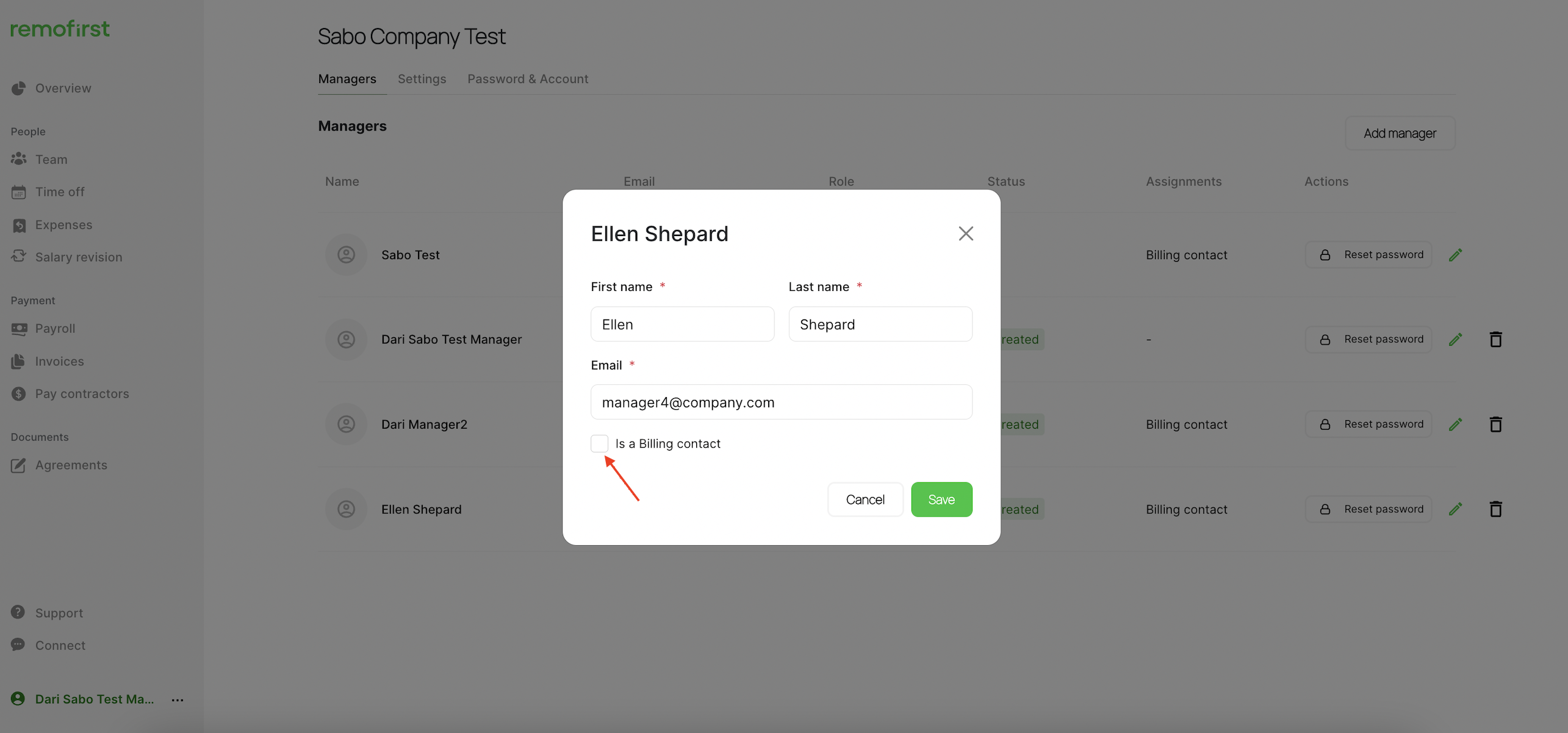 From now on the selected manager will no longer receive any invoice-related email notifications.