Check this article if you need to change payout dates!
Edit payment period
Navigate to your Dashboard and click Pay contractors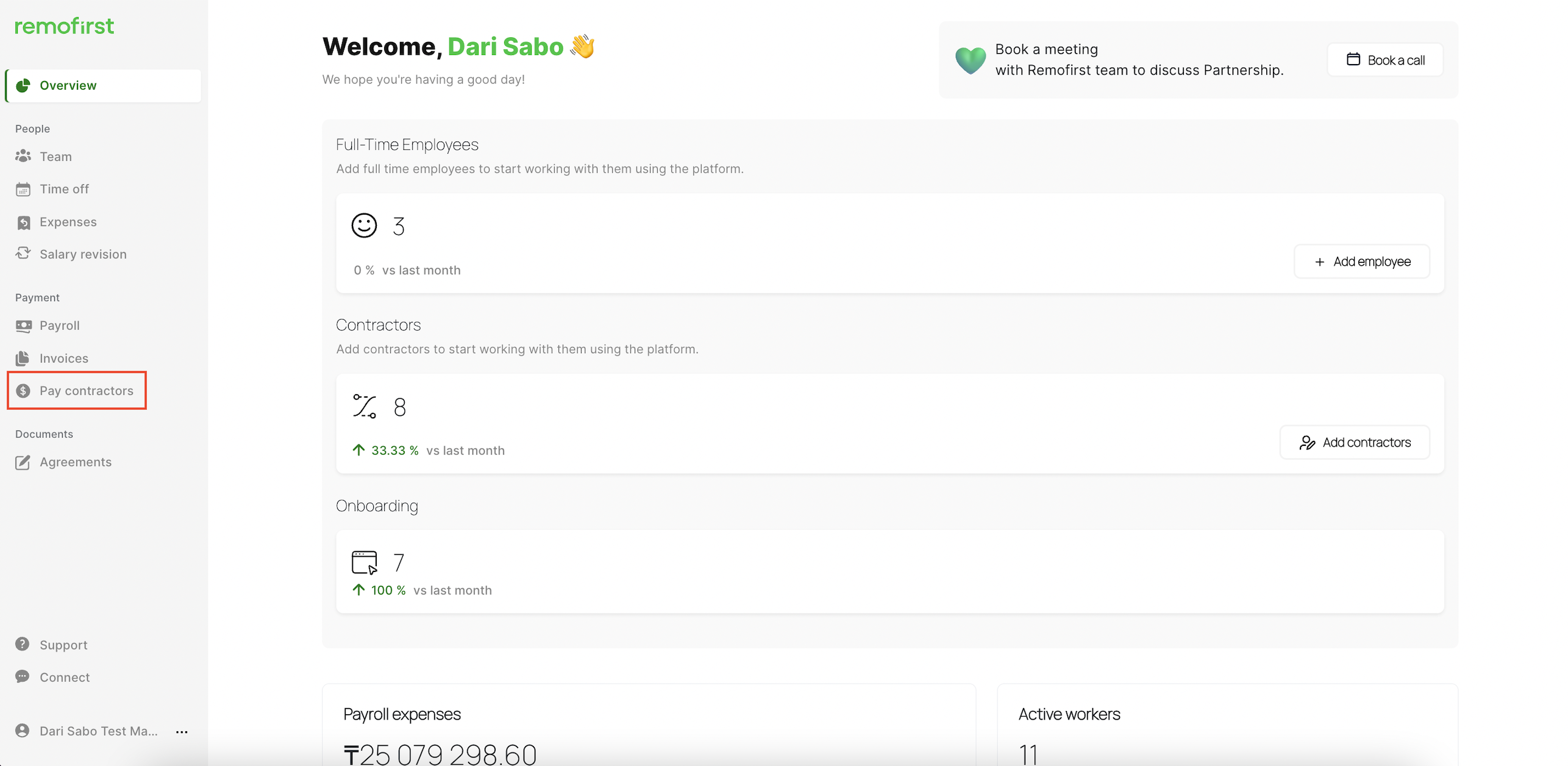 You can pay your contractors based on the payment cycles in the contracts. You can also set the custom period for these payments. To do so:
Choose a contractor from the list and click Edit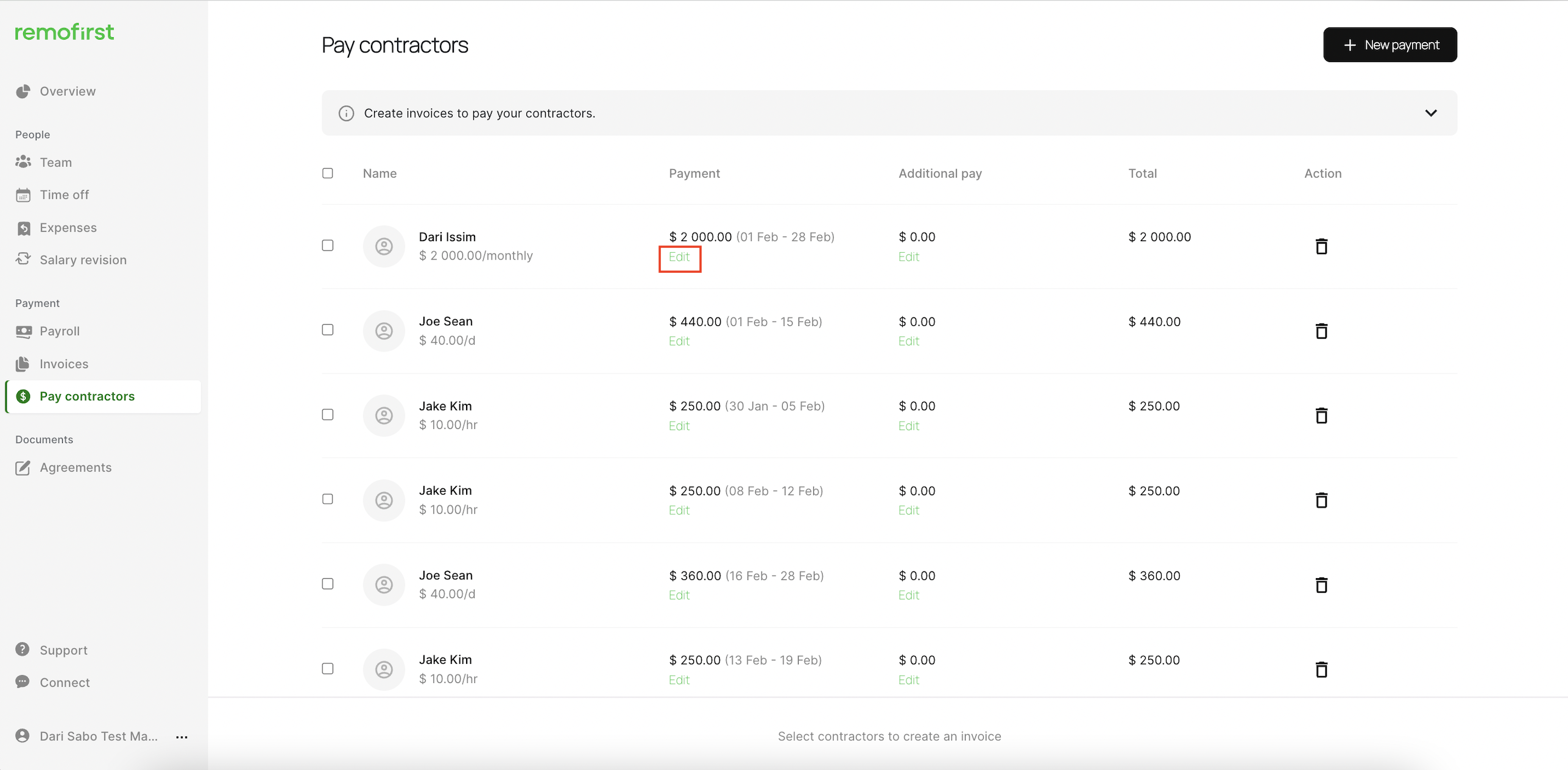 Update the payment period and click Save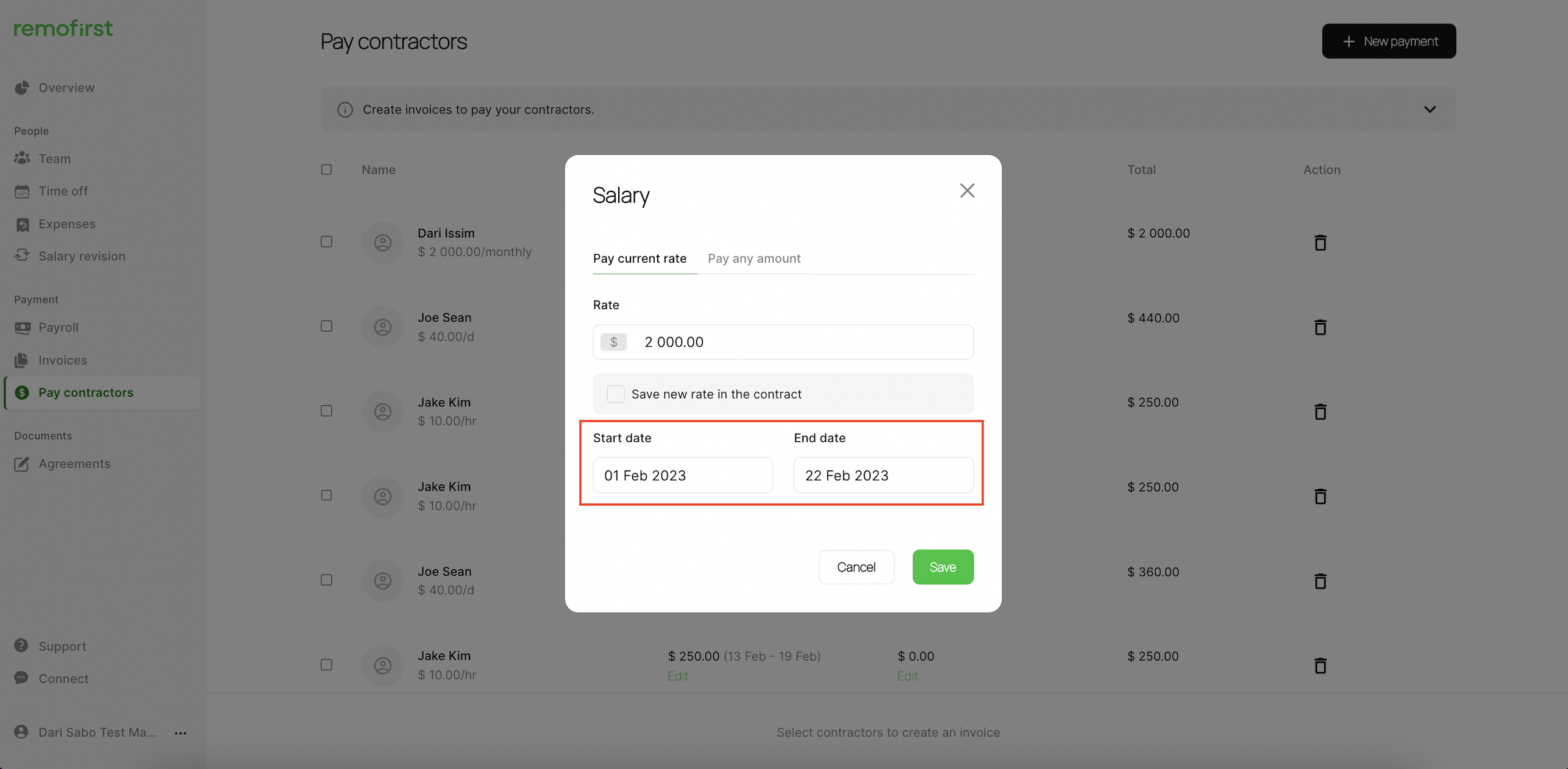 The period for the selected payment will be updated, and the amount will be recalculated based on this period (for the fixed-rate contractors only).