Sometimes your employer or our local partner may create time-off requests on your behalf. Check this article to learn how to review them!
Once a time-off request is created, you will receive an email notification asking you to approve or reject this request. After clicking Review the request button you will be redirected to the Time-off page.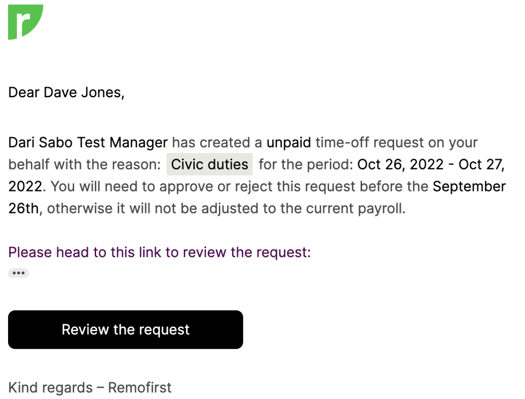 You will need to Approve the time-off request if everything is correct.

If something needs to be changed, you should click Reject and provide the reason so that a new request can be created based on the comments.

Once the request will be approved or rejected by you, it will be moved to the History tab.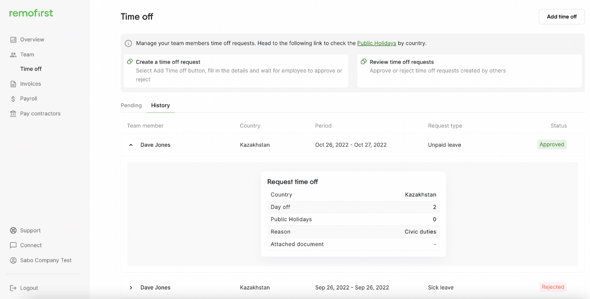 If the time-off request is Unpaid, it will affect the Payroll depending on the dates specified in this request.