This article summarizes how the Contractor can set the payment details to receive funds.
Step 1. Click on the "Set a withdrawal method" section in the onboarding checklist: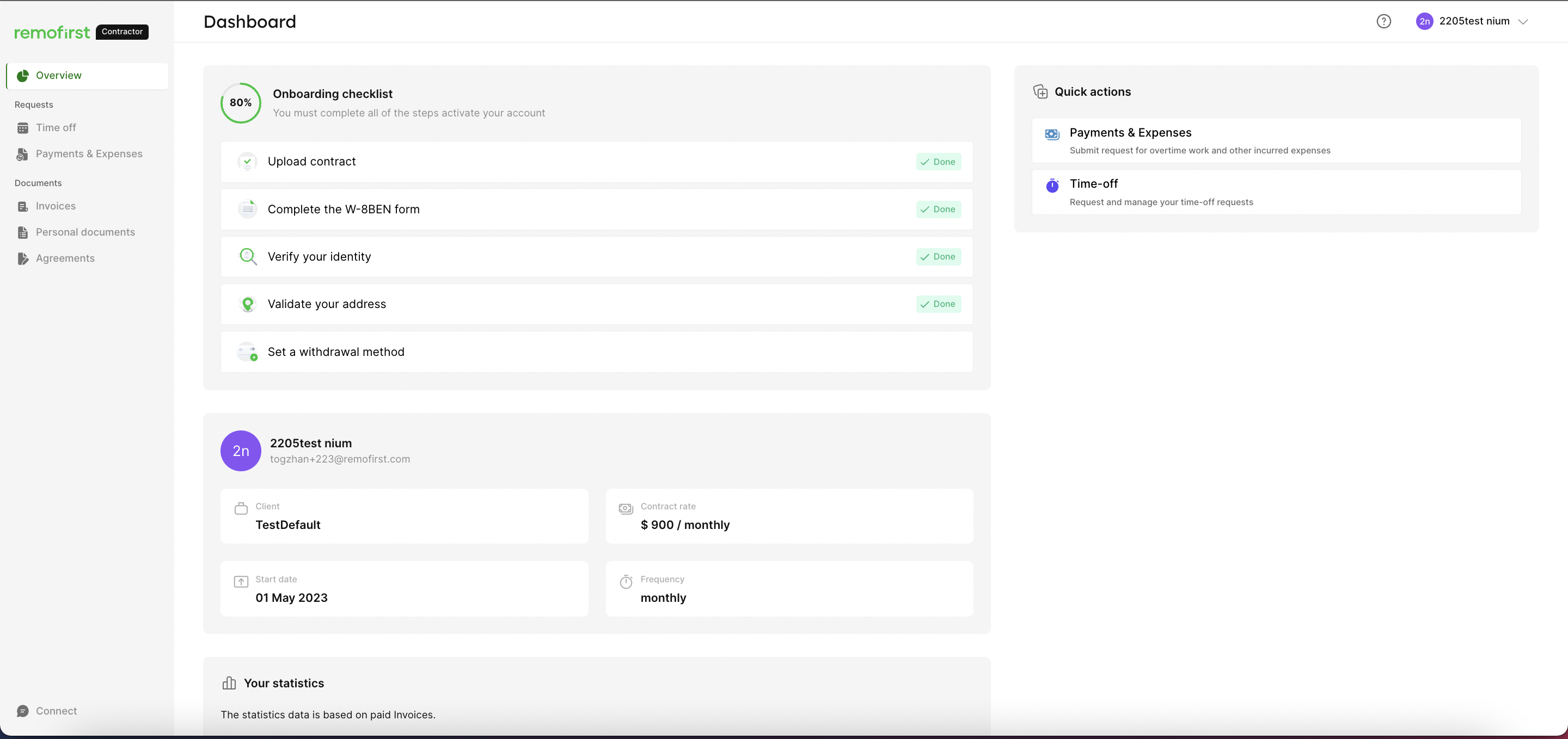 Step 2. Select a "Bank transfer" method
Step 3. Choose the preferred receiving currency:
Please note: in case of choosing USD - there will be a SWIFT Fee of 20$ that will be subtracted from your contract rate.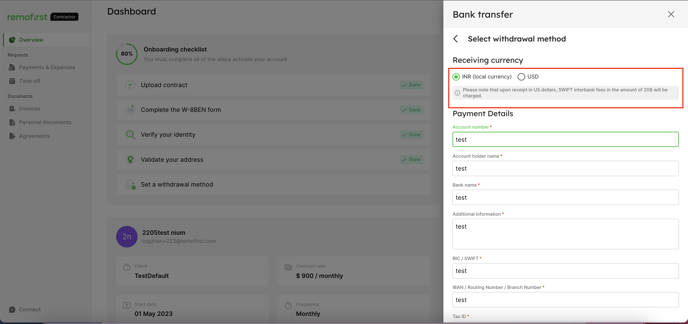 Step 4. Start filling in the payment details.
Please ensure that you provide precise and accurate payment details information. Remofirst relies on this information to send funds to you. The accuracy of your input directly impacts the speed at which you receive payments.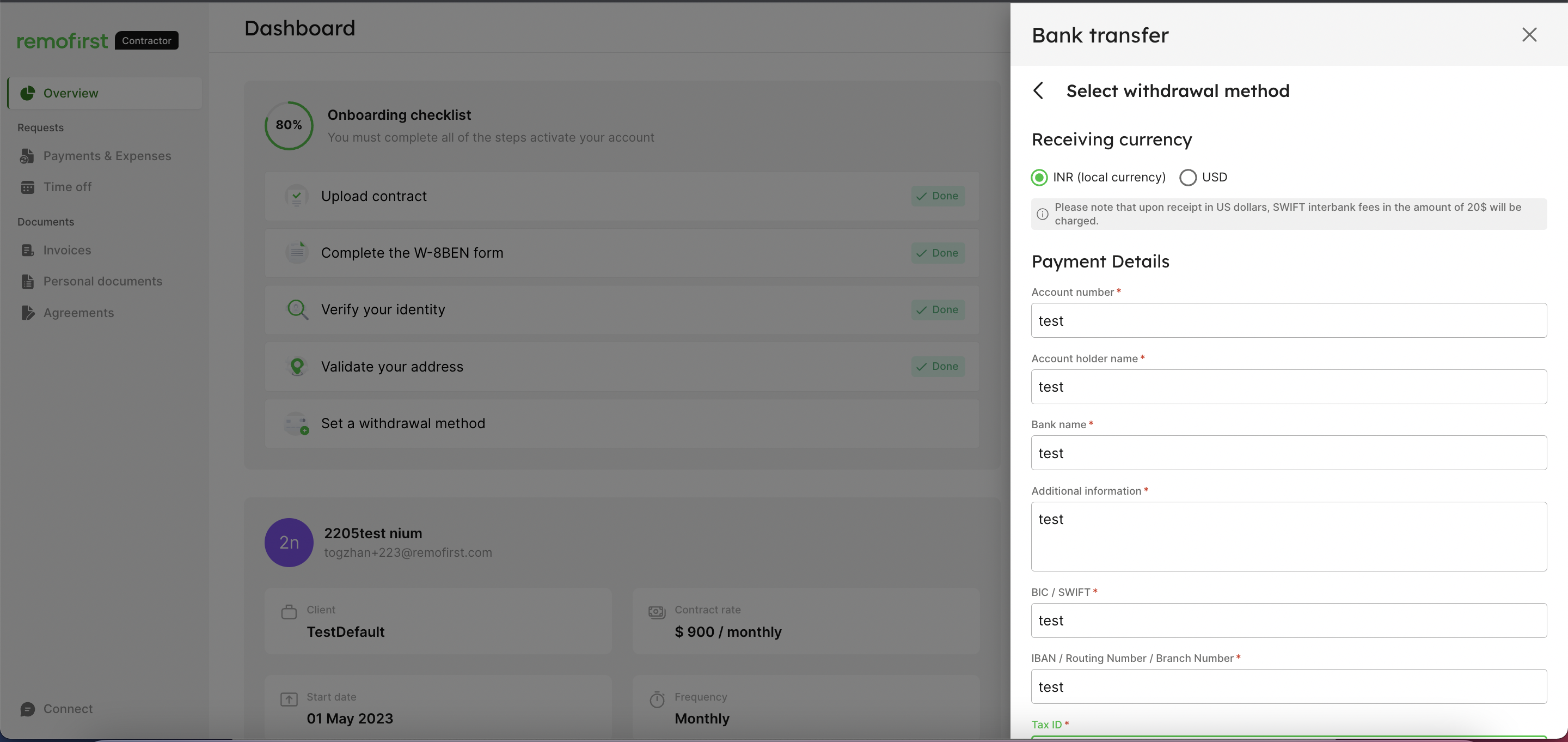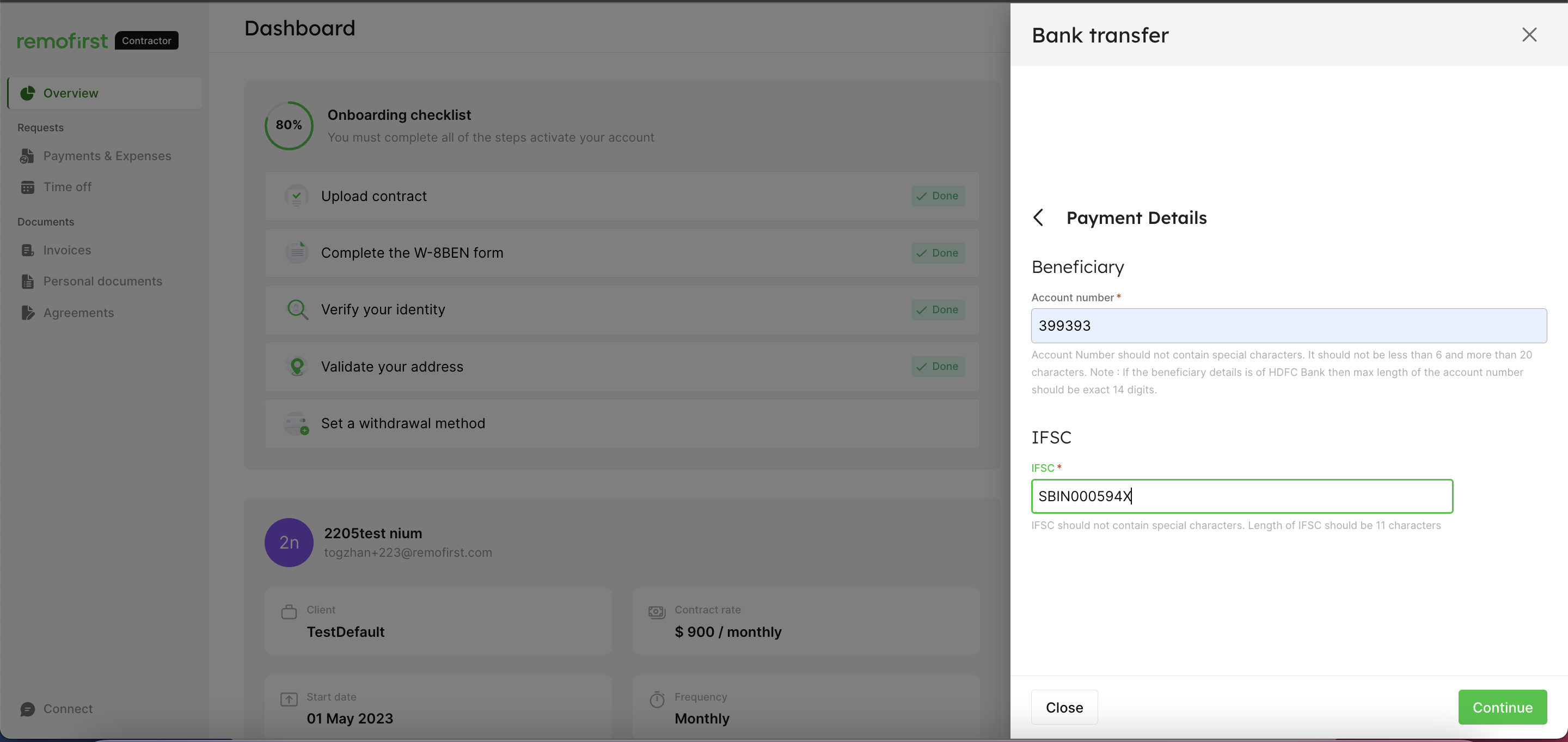 Step 5. Confirm the withdrawal method: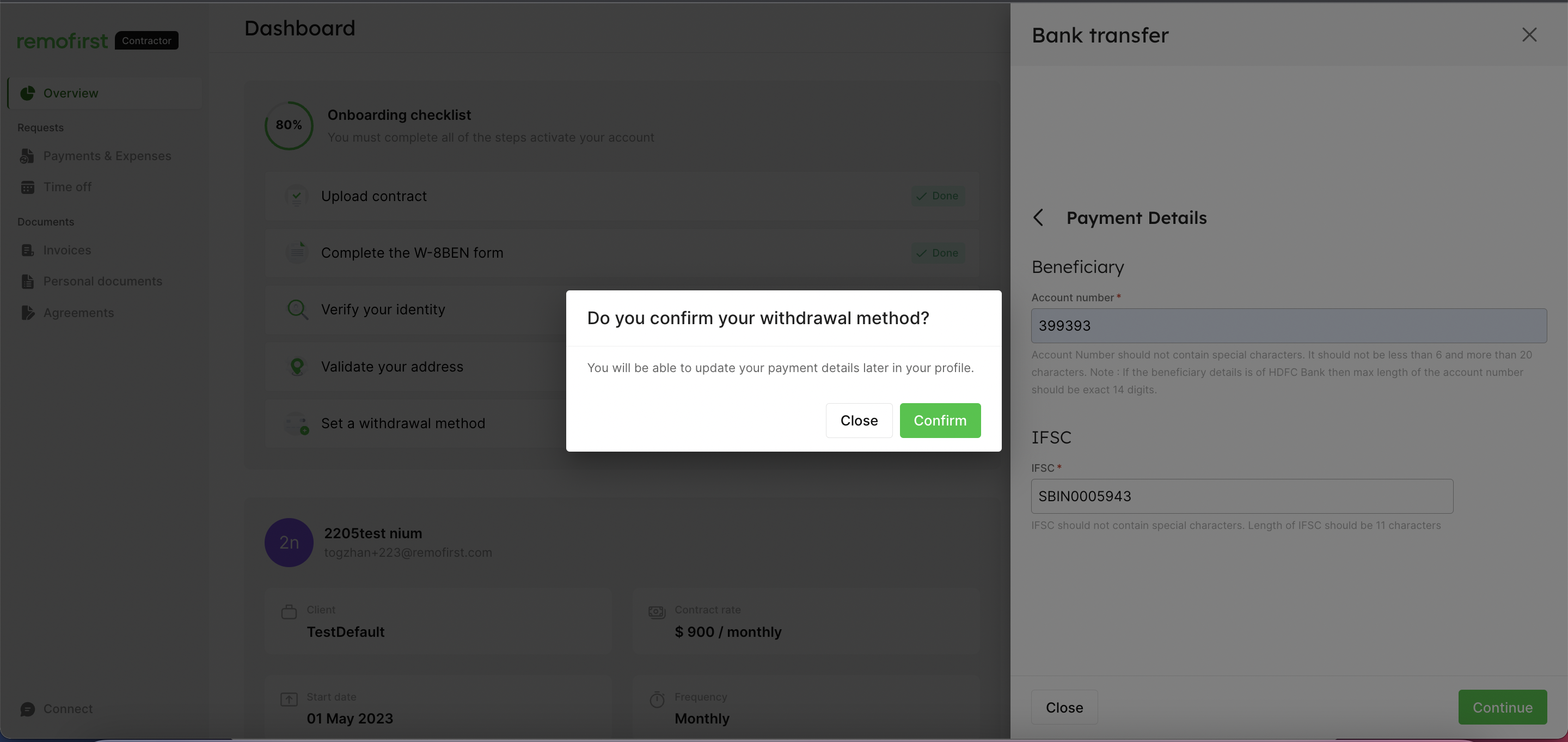 Step 6. Refresh the page: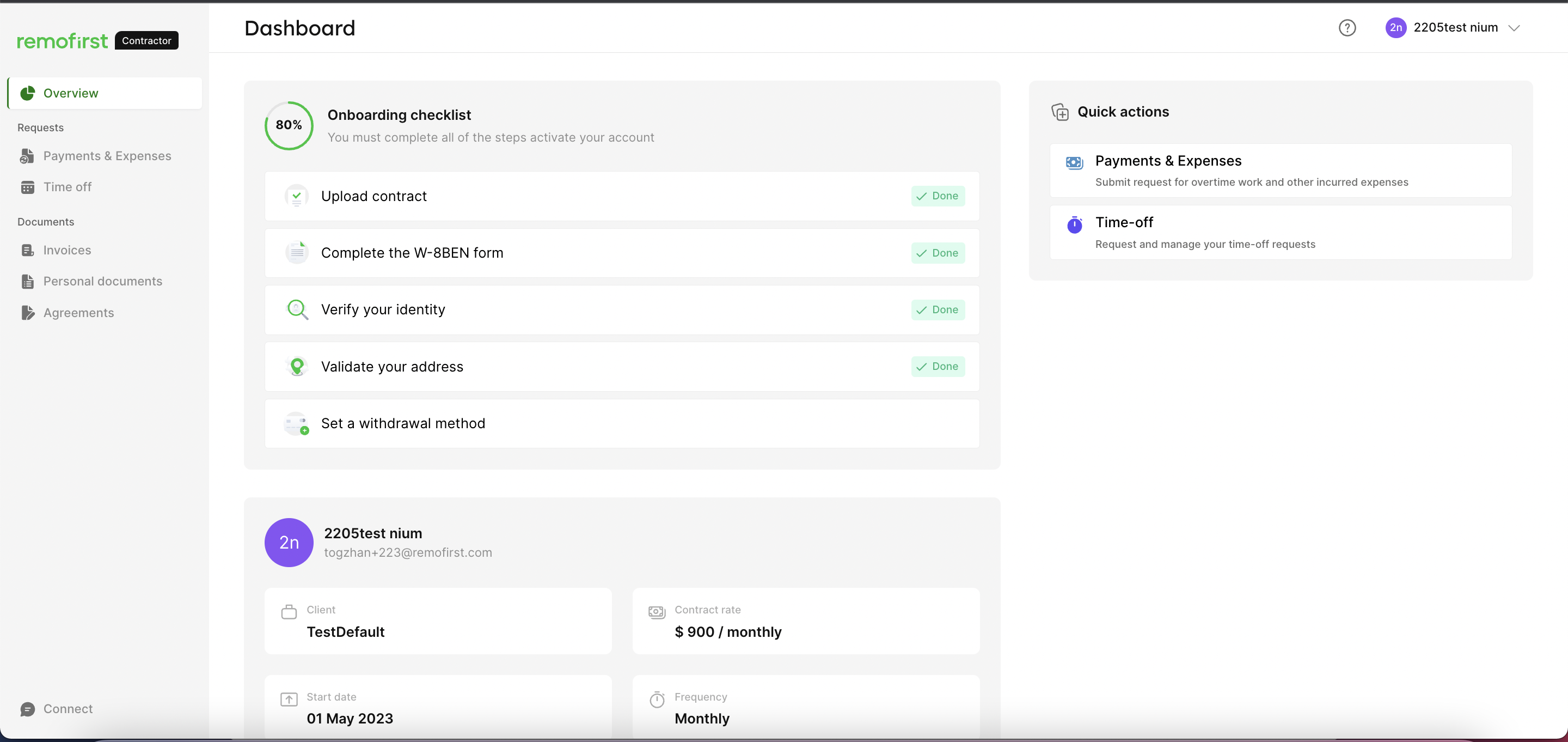 Step 7. Congratulations! Your account is now activated and ready to use. You can begin utilizing your Remofirst account immediately.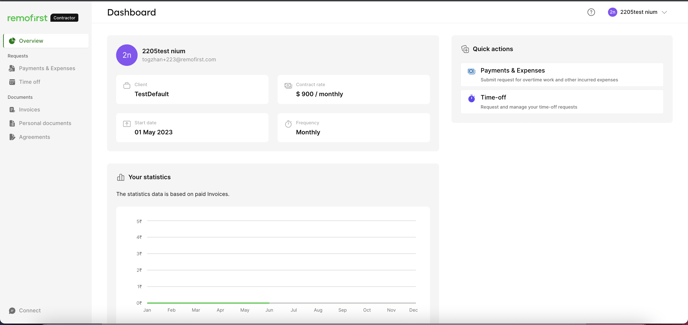 Additionally, if you need to update your payment details, you can easily do so by accessing your profile settings. However, please be aware that if you wish to change the country associated with your account, you will need to reach out to our Customer Support team or contact your Client for assistance.