This article is for clients who want to use ACH as a payment method.
At Remofirst, clients with US-based bank accounts who pay in USD can set up an ACH payment to automatically pull funds from their accounts. You can go through the steps below to connect your US bank account to Remofirst.
Adding ACH as a payment method
Step 1. Log in to your Remofirst account and navigate to the Payment methods tab on the sidebar menu. You can also find the Payment methods button under the Recommendation block on the Dashboard.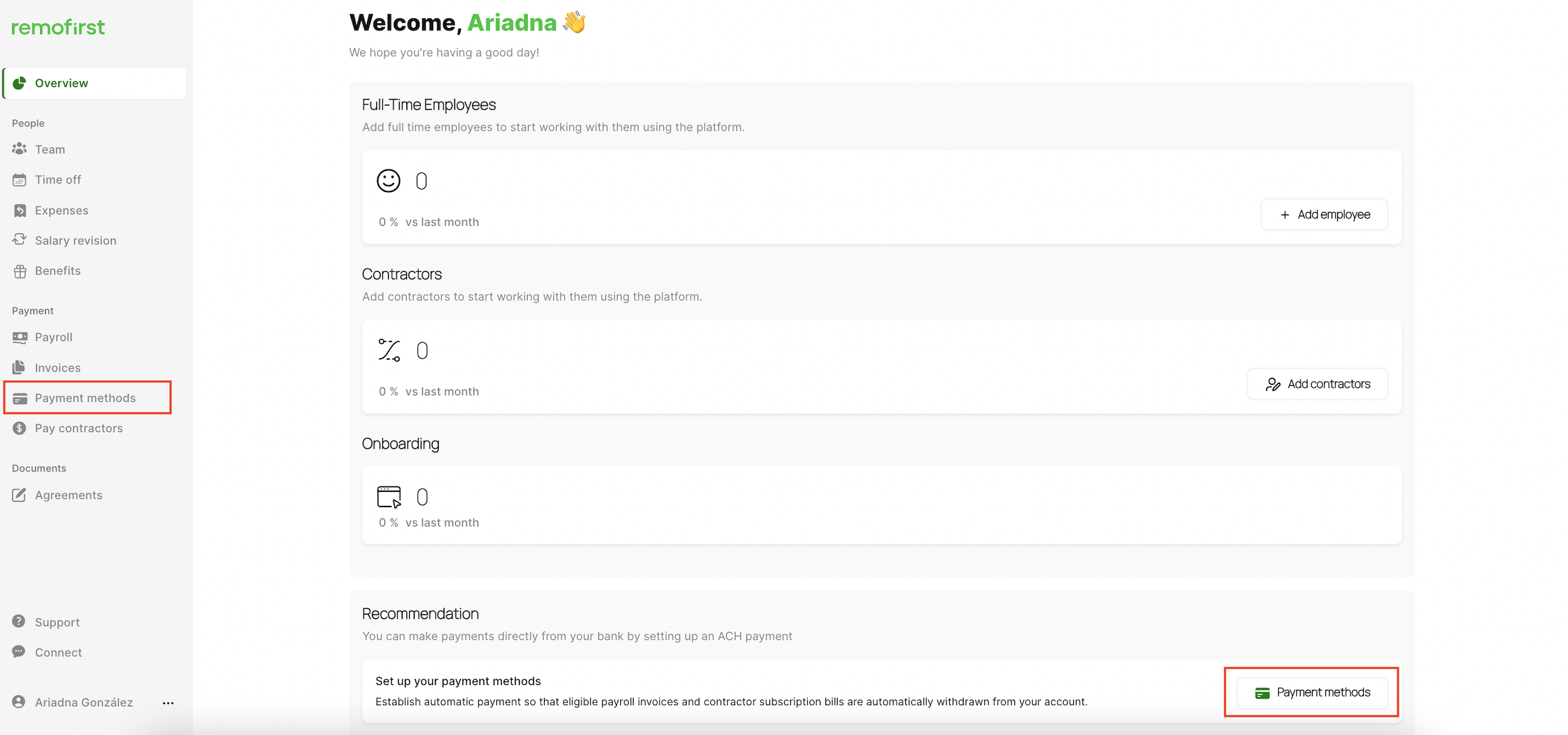 Step 2. Click the Add method button.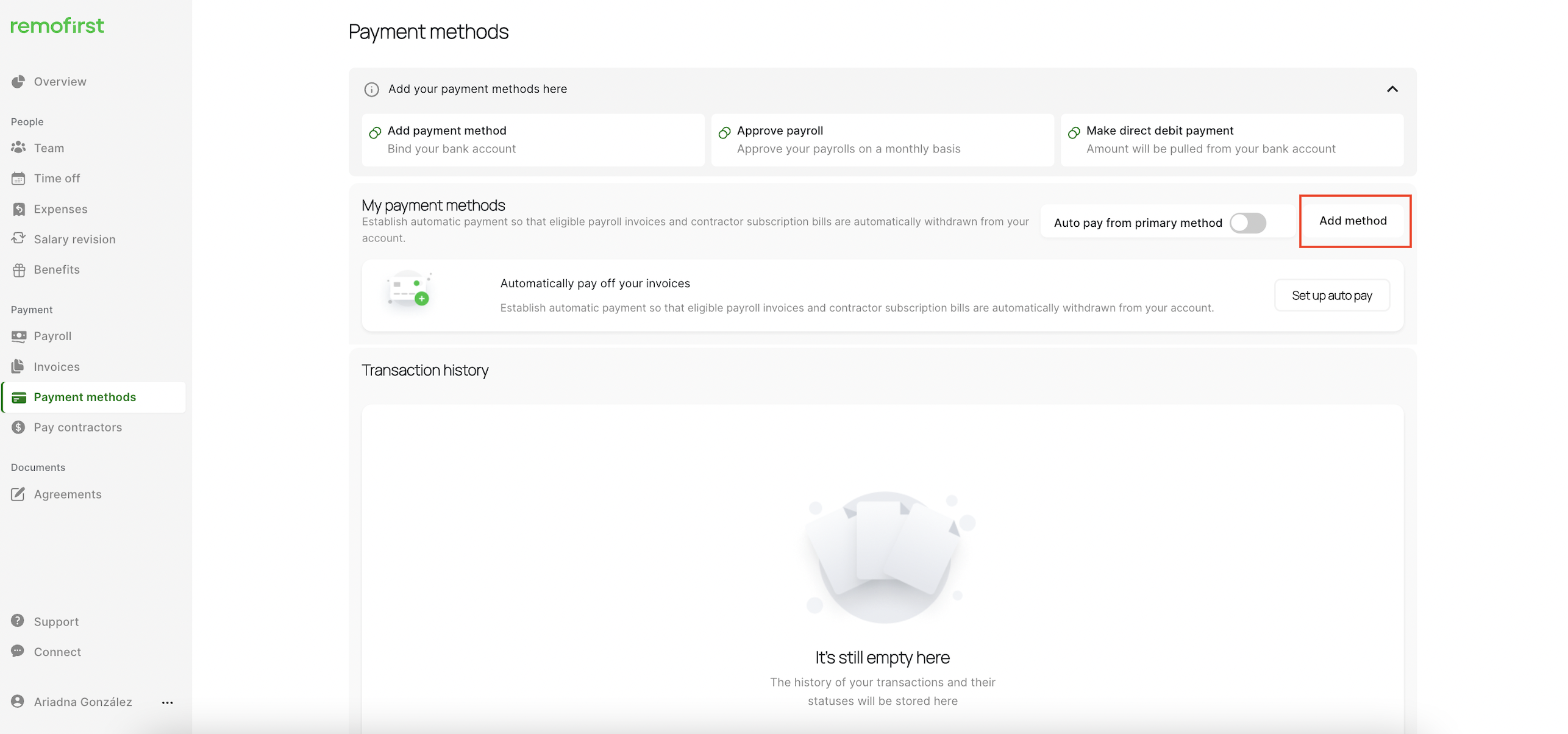 You will be prompted to select your bank from the list and log in to your bank account. You can also use the Search box to find your bank.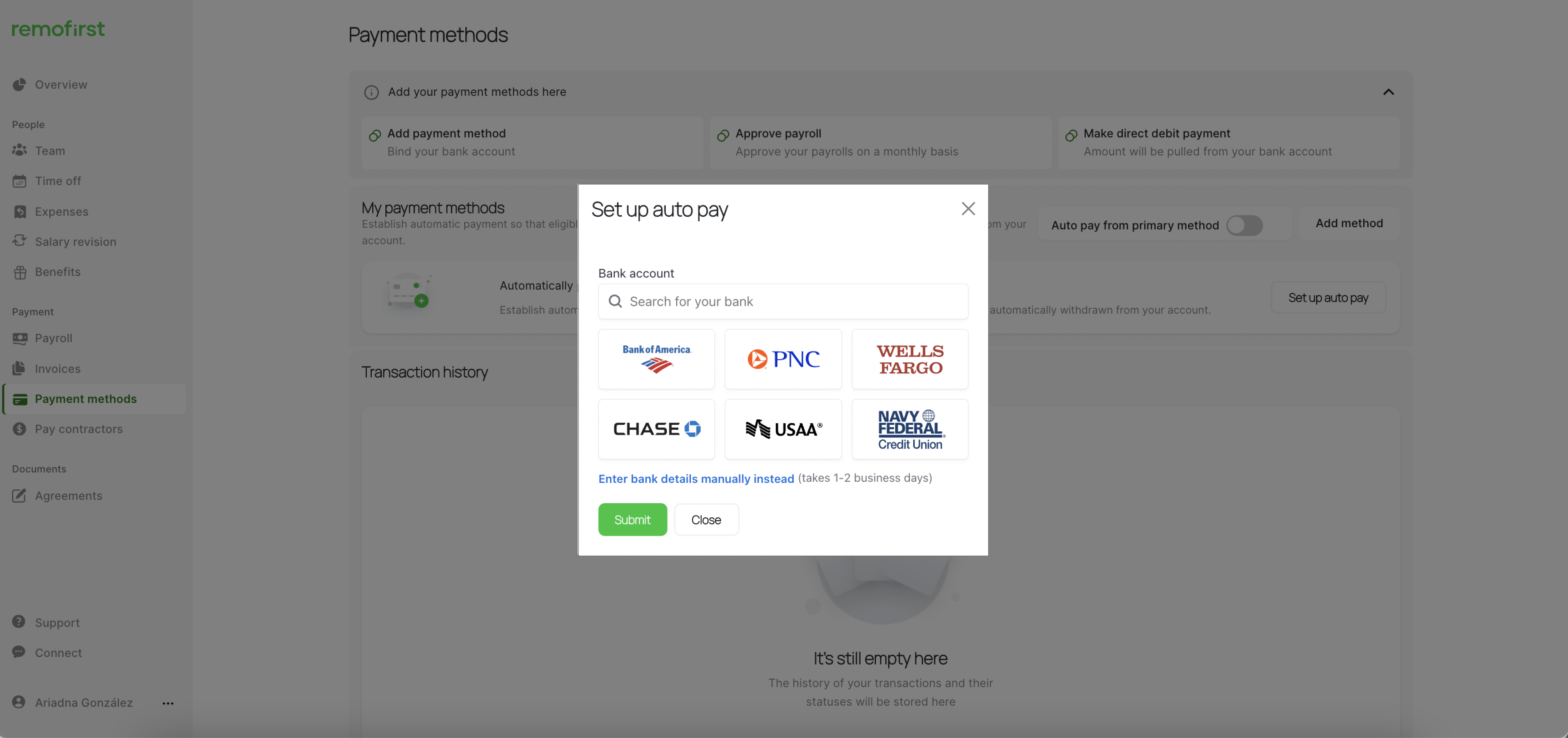 Step 3. Follow the Stripe instructions to connect your account and verify some personal details.
Step 4. Link your account to Remofirst.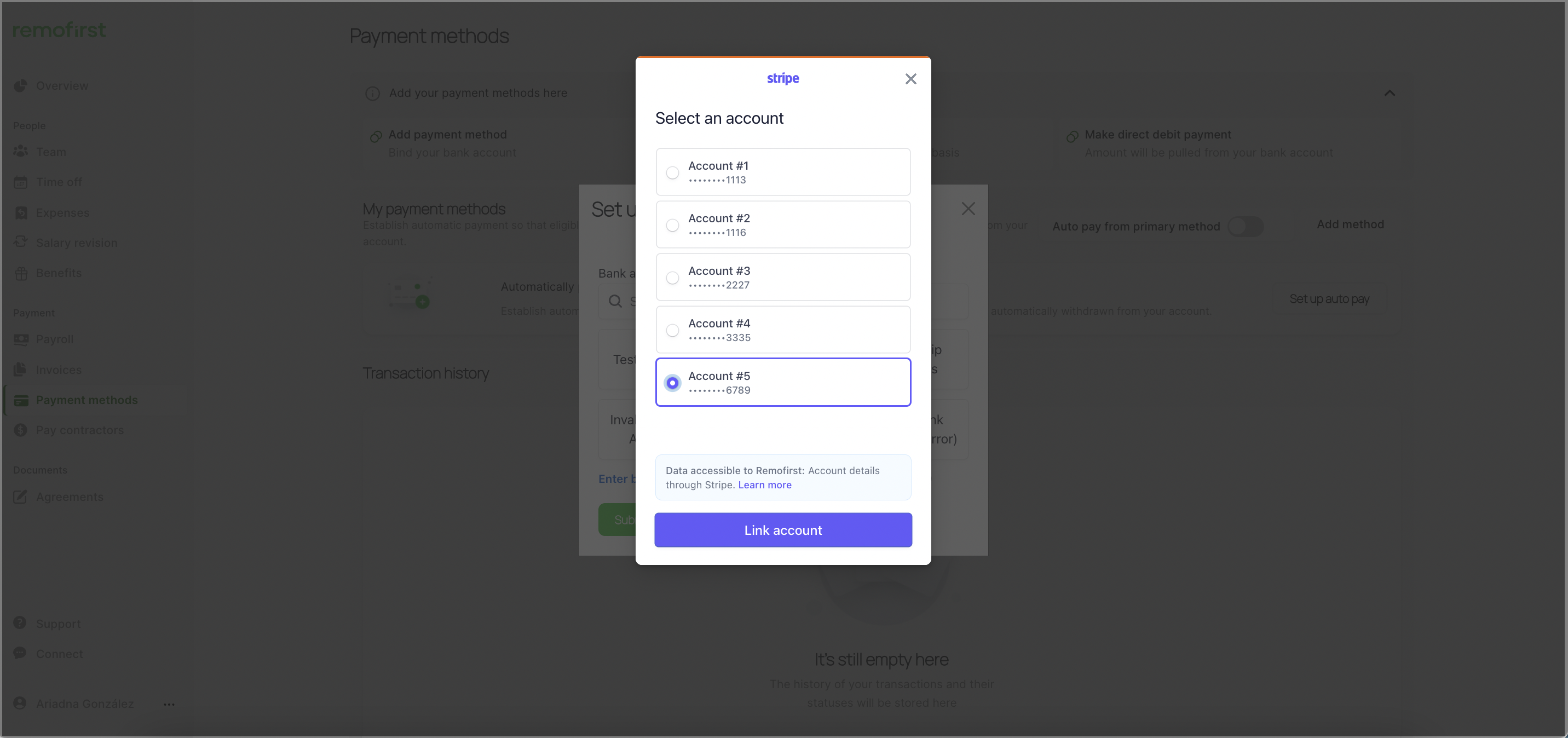 Success! Your account has been linked to Remofirst through Stripe. Select the Continue with Remofirst Inc button.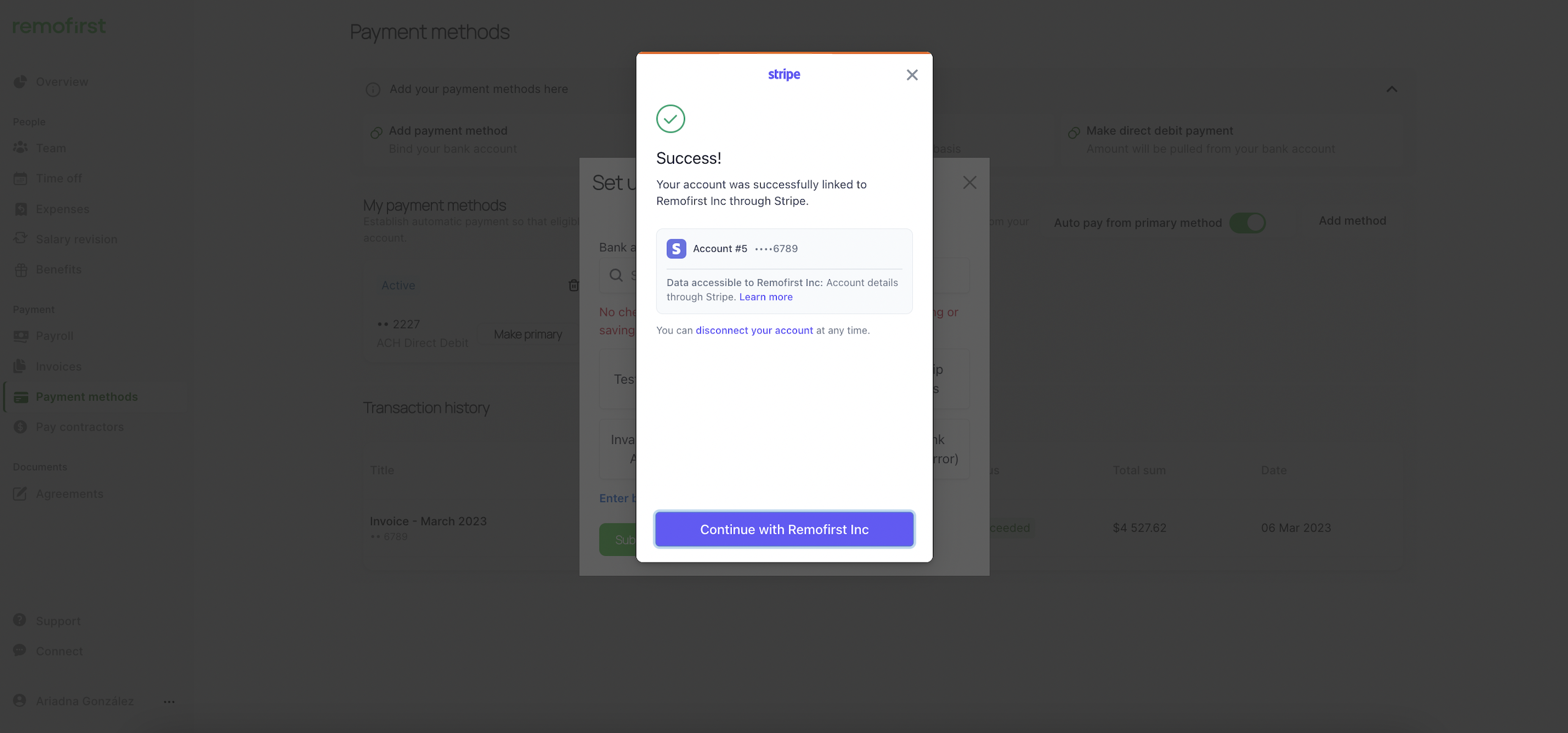 Click on the Submit button.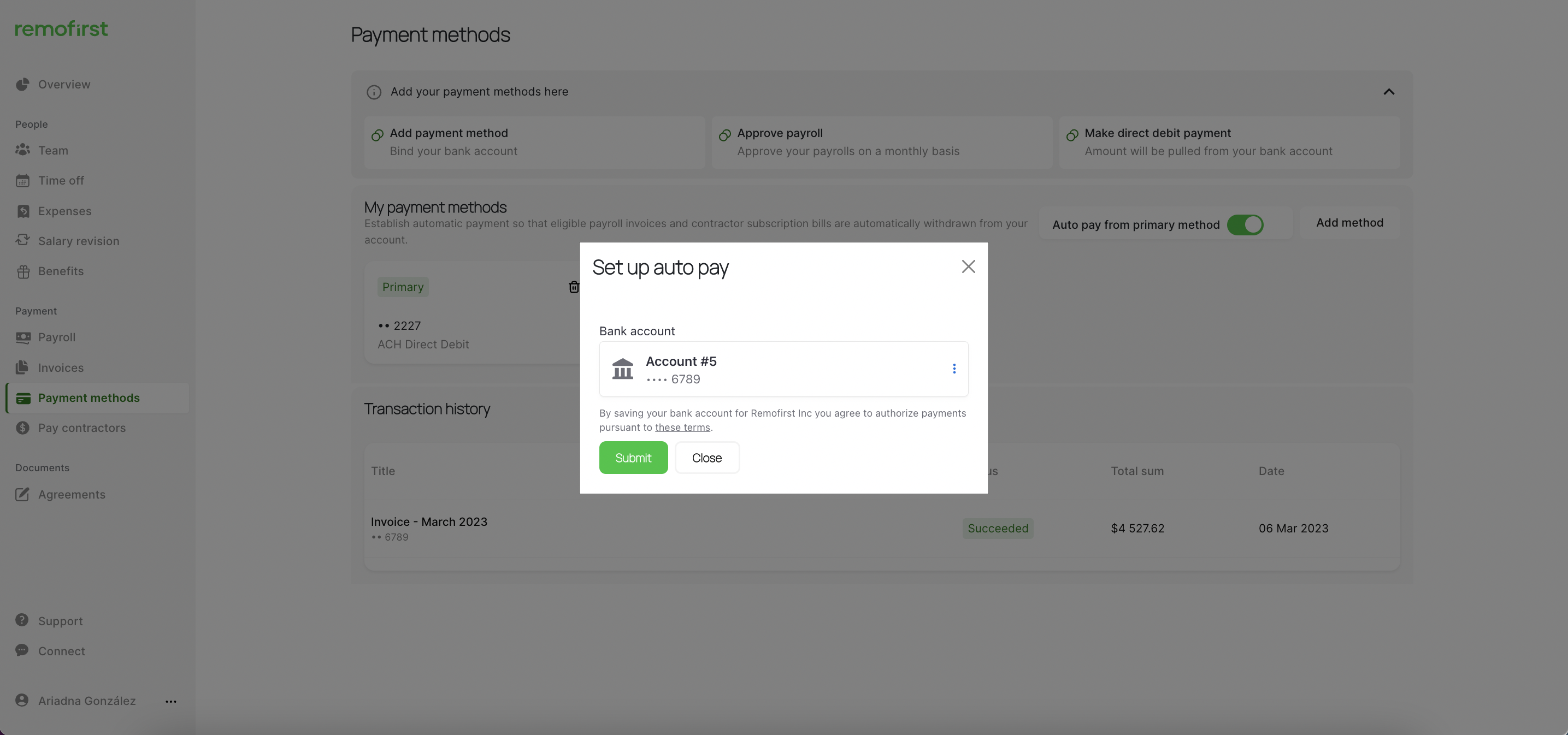 Your first payment method will appear here and will be automatically set to Primary.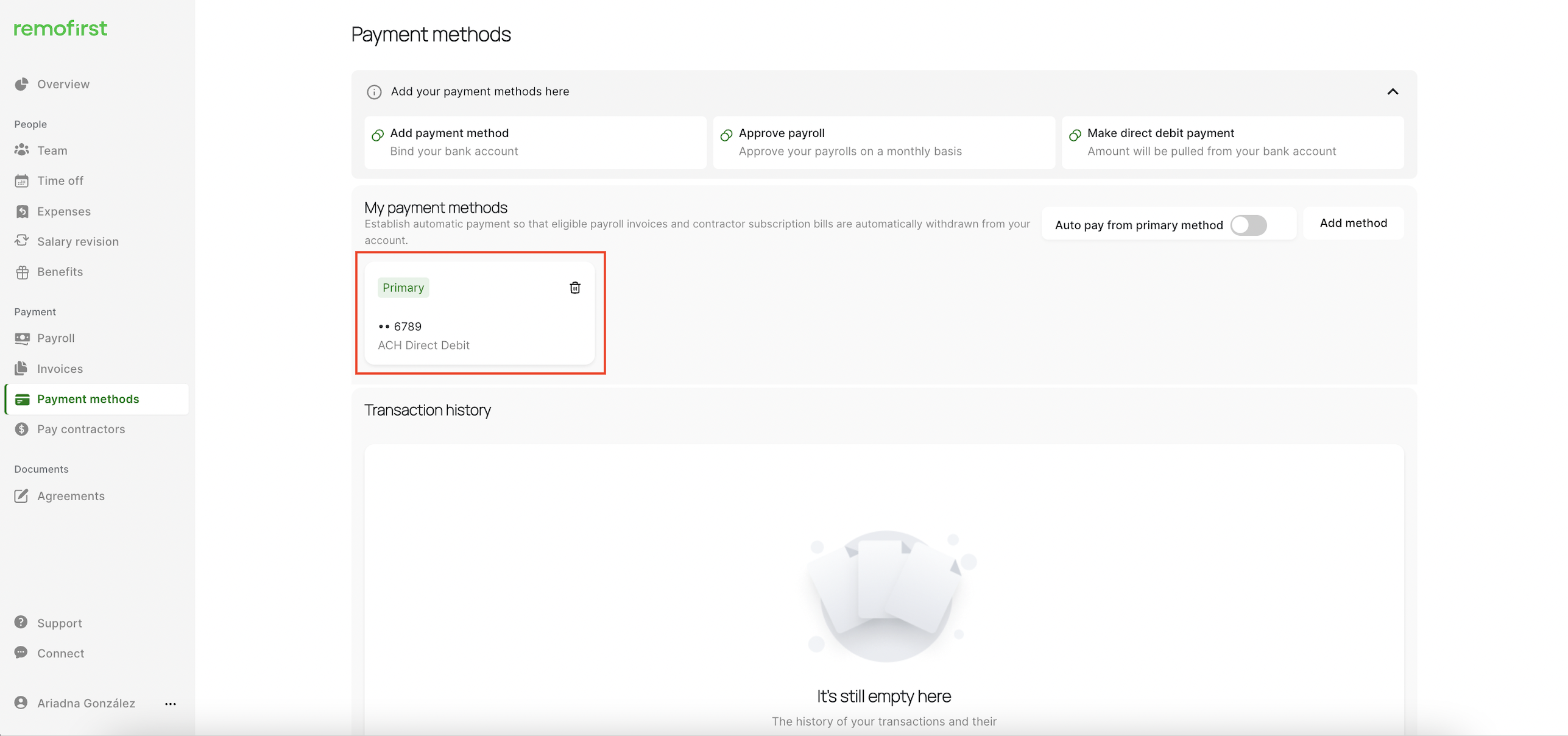 ---
Enter bank details manually
As an option, you can enter the bank details manually.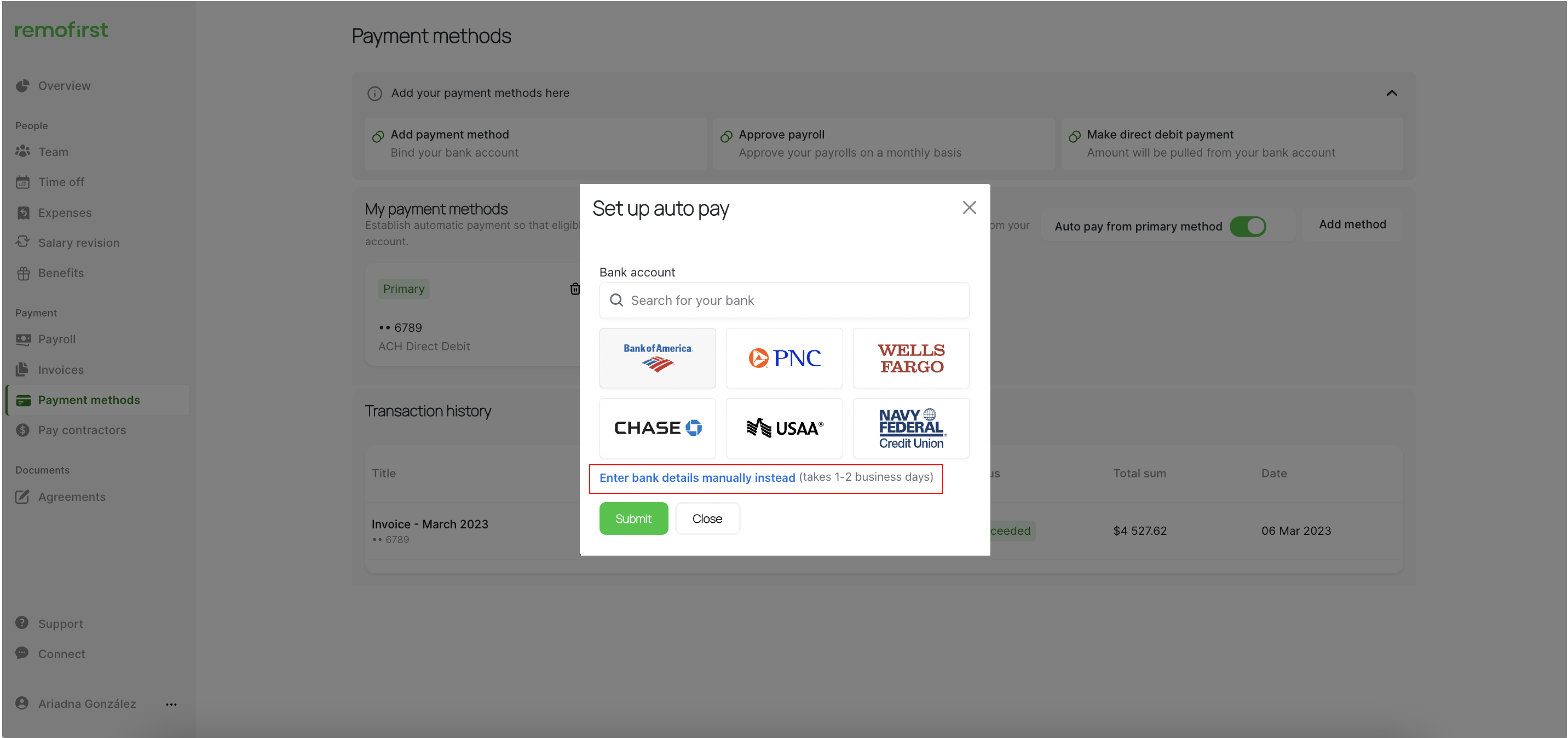 Enter your bank account details and click Continue.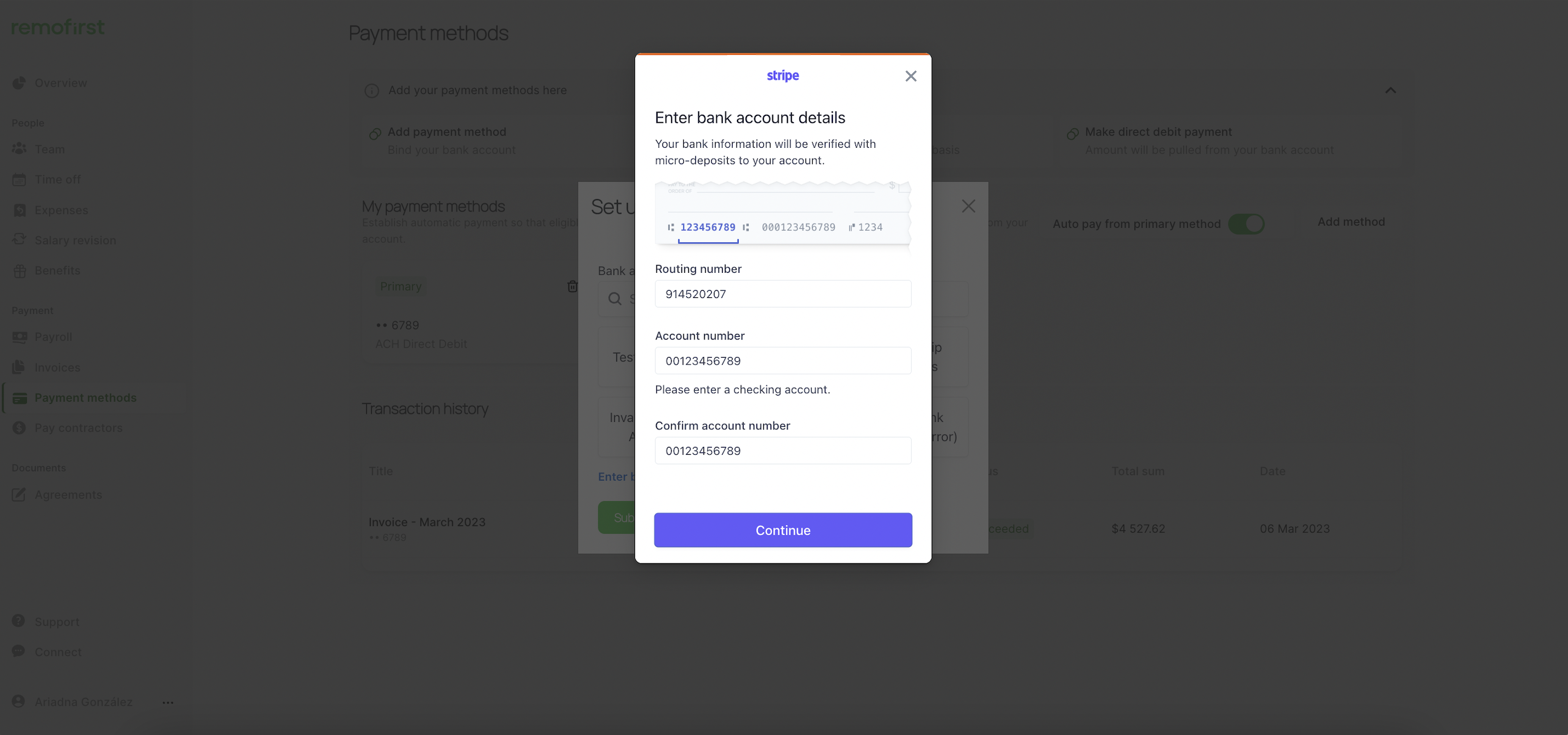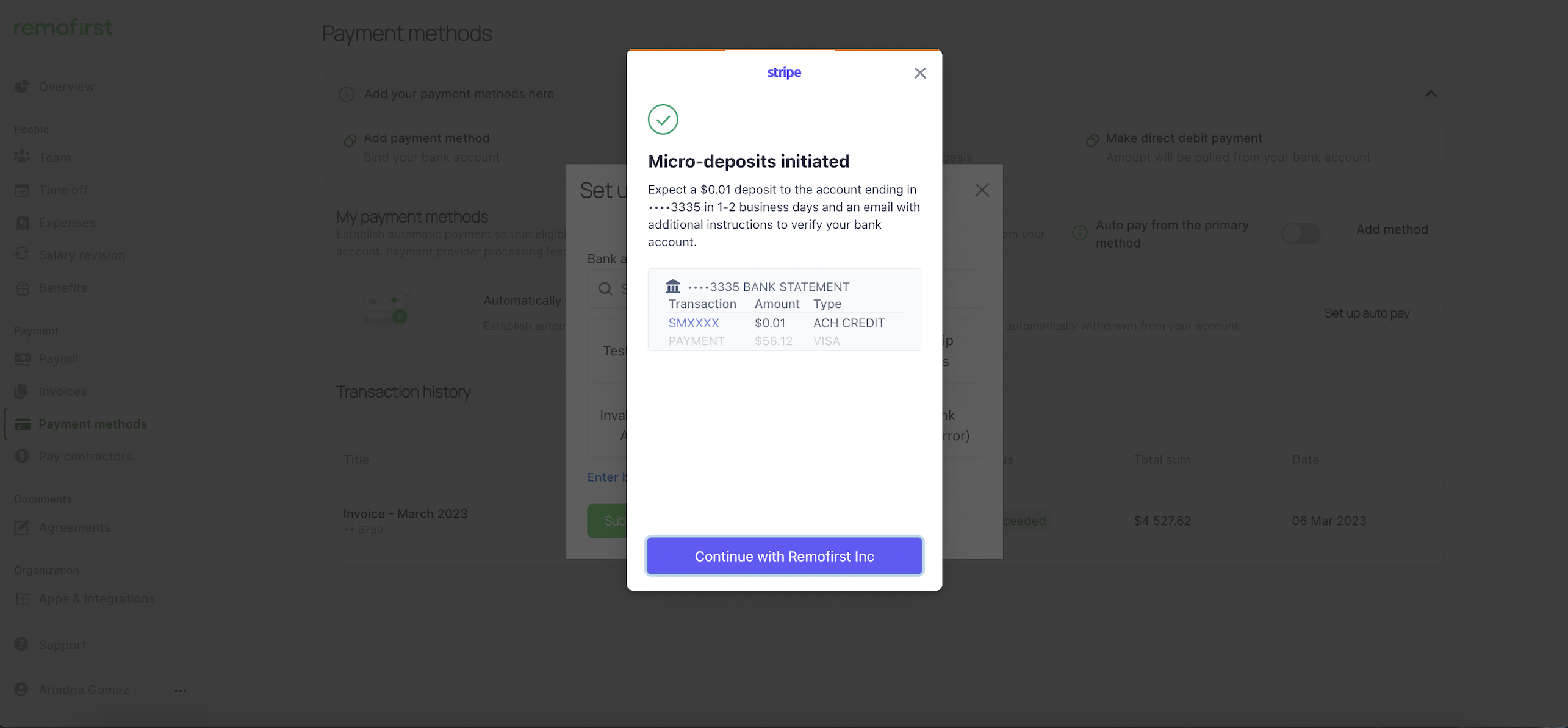 Confirm the details and click the Submit button.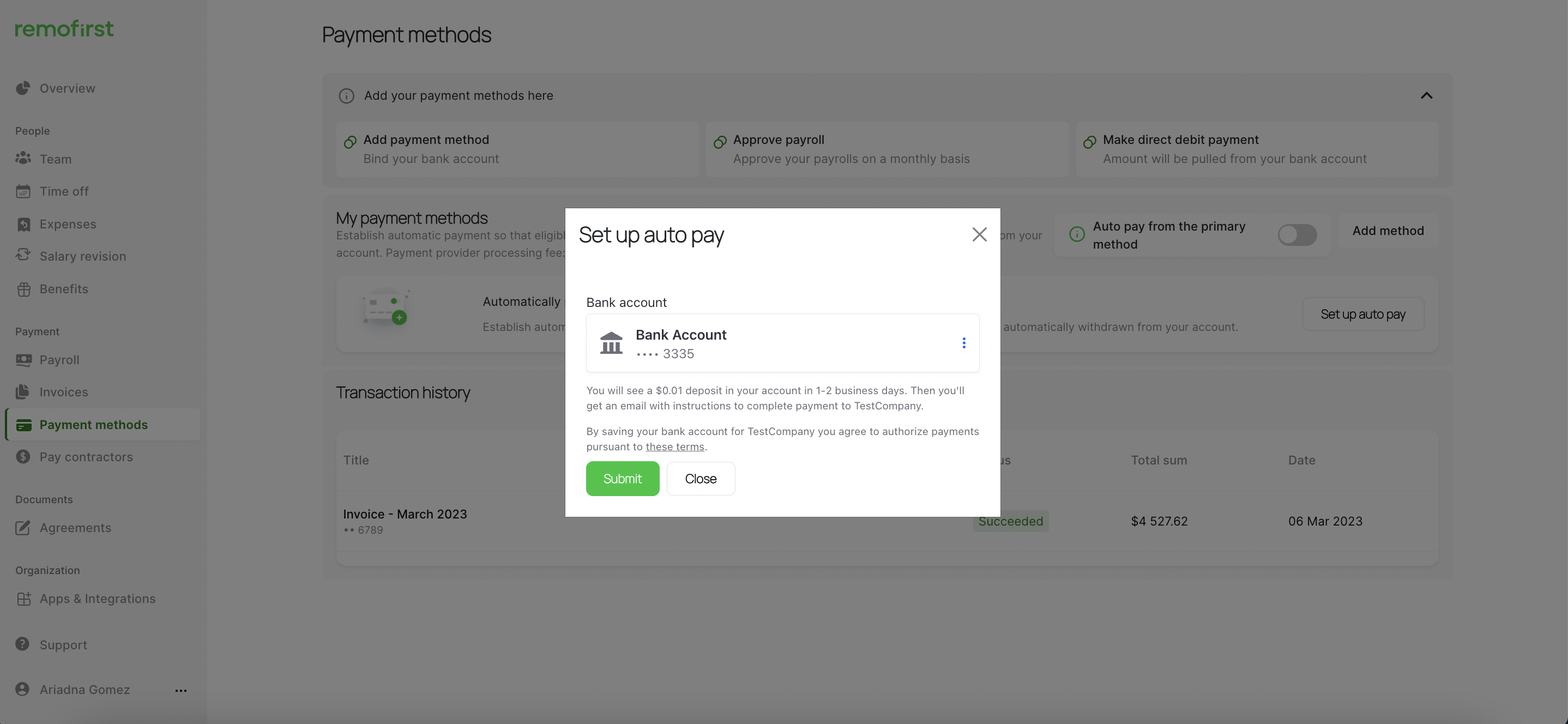 Your payment method will be added, but you will need to verify it first. You will automatically be redirected to a new page to do so. If nothing happened, please select the Verify button.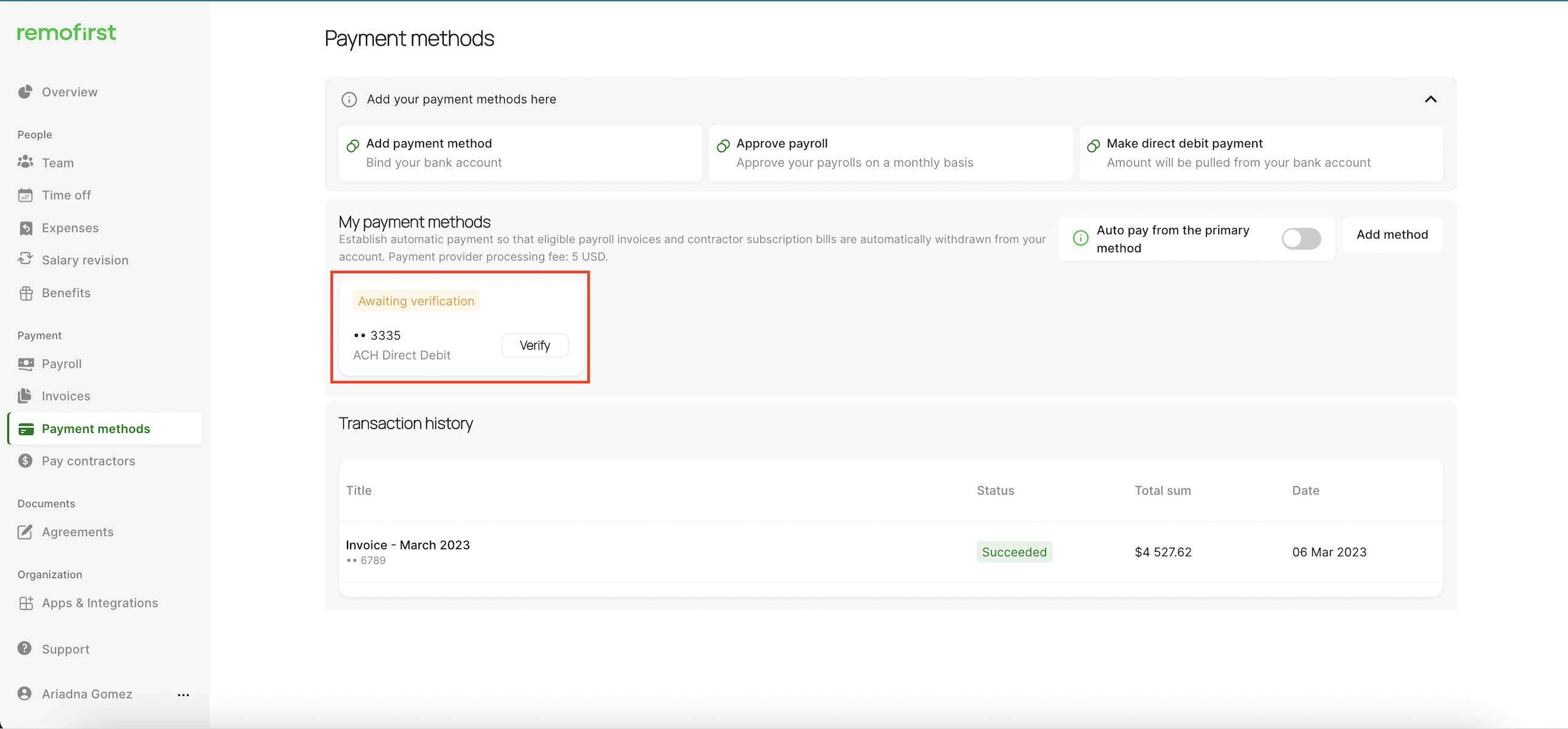 Enter the 6-digit code from your bank statement.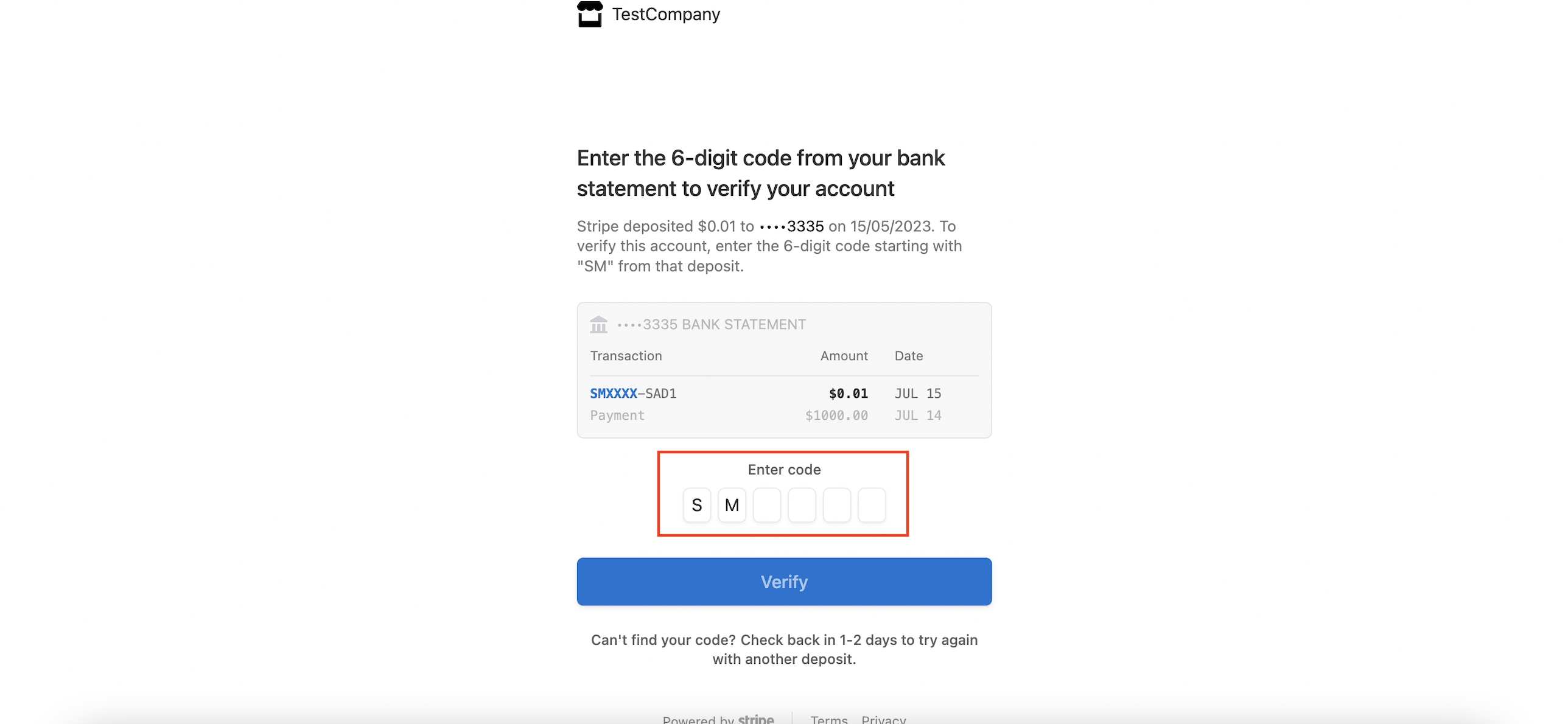 Then click on Verify.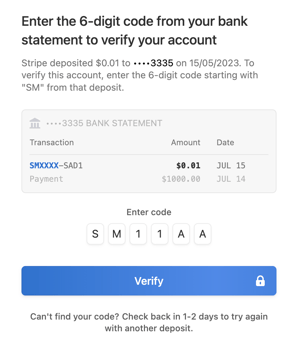 If the verification is successful, you will see this page. You can close the window and return to your Remofirst account.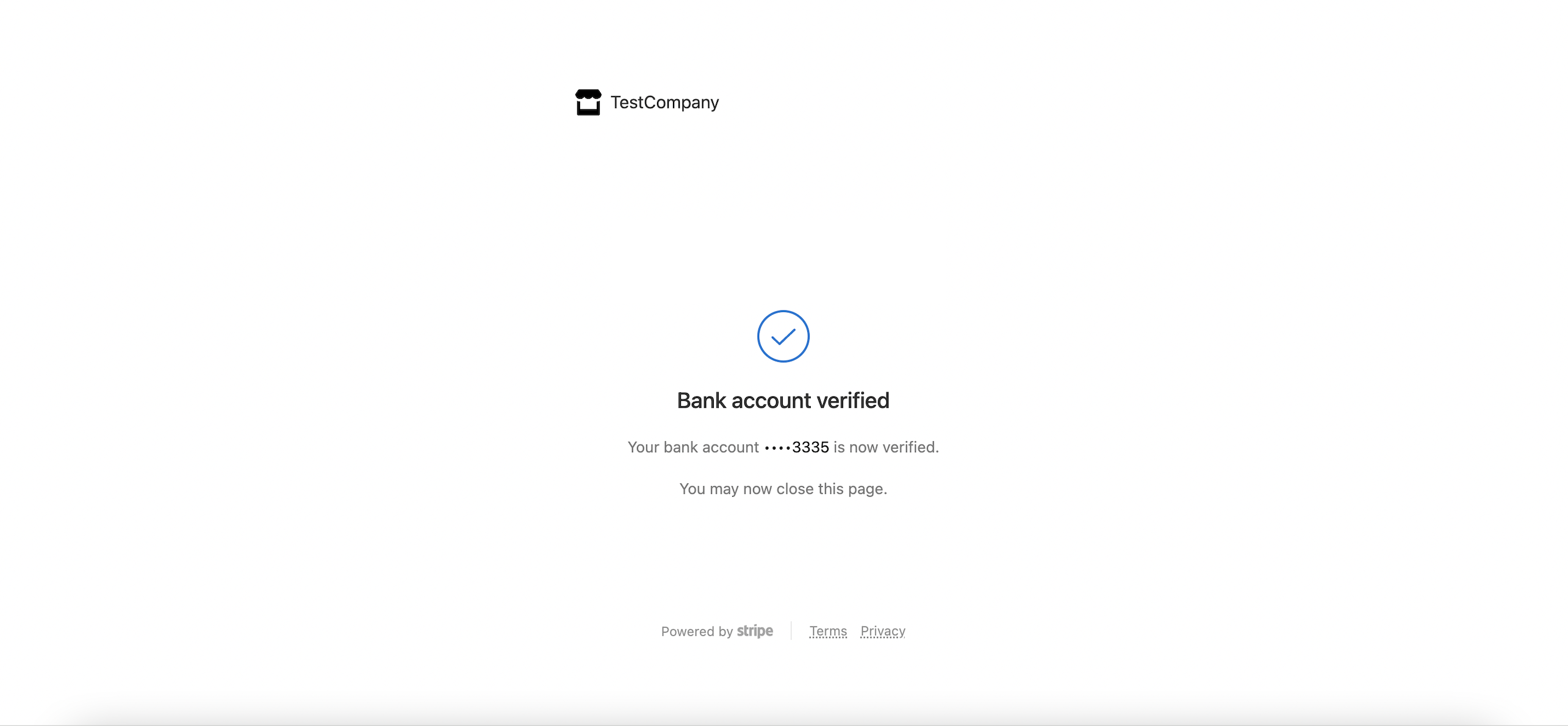 Your payment method will become Active. Don't forget to set a primary payment method if needed.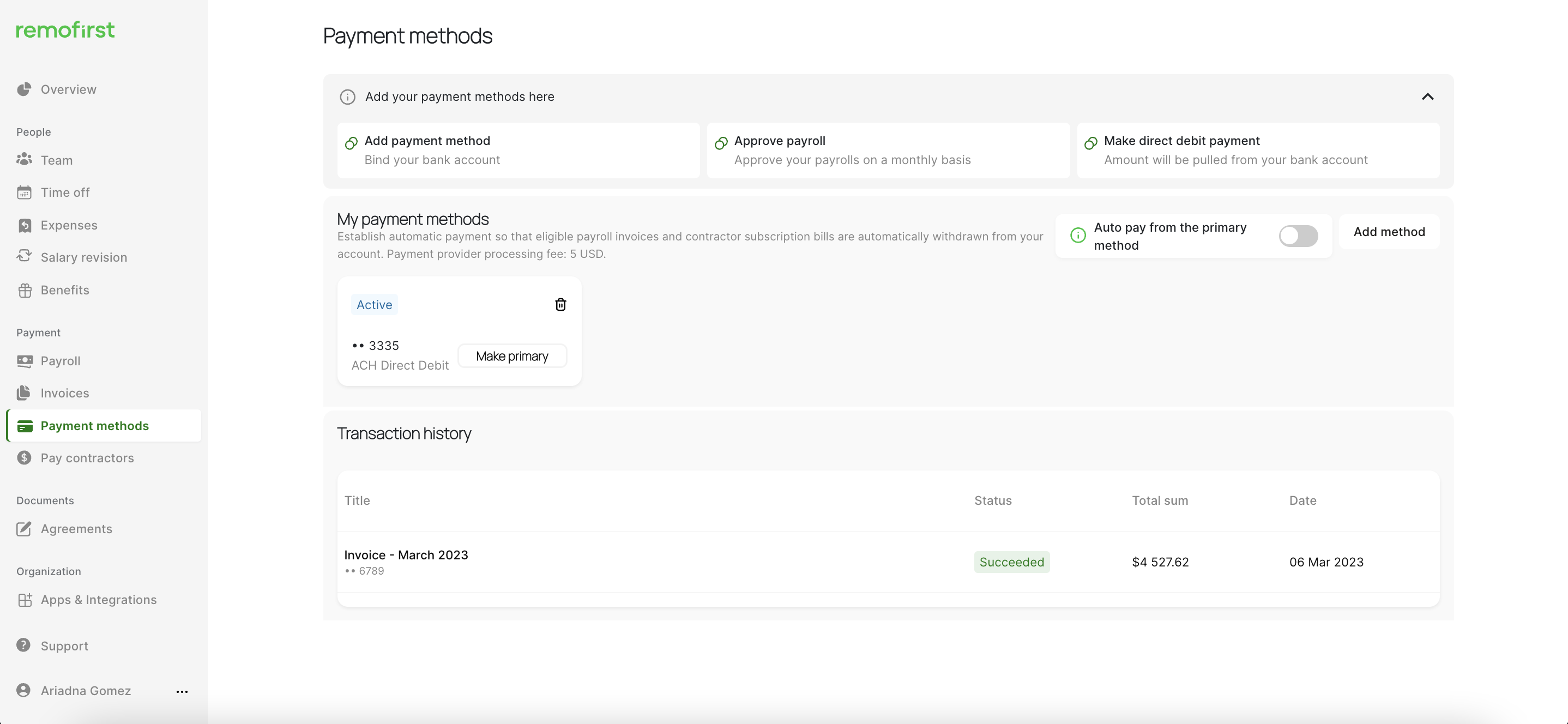 If you exceed the number of allowed verification attempts, you will see the following message: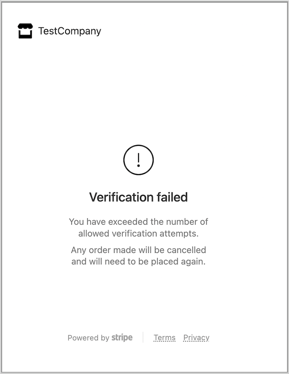 As a result, the payment method will be removed from your Remofirst account. You will need to submit and verify it again.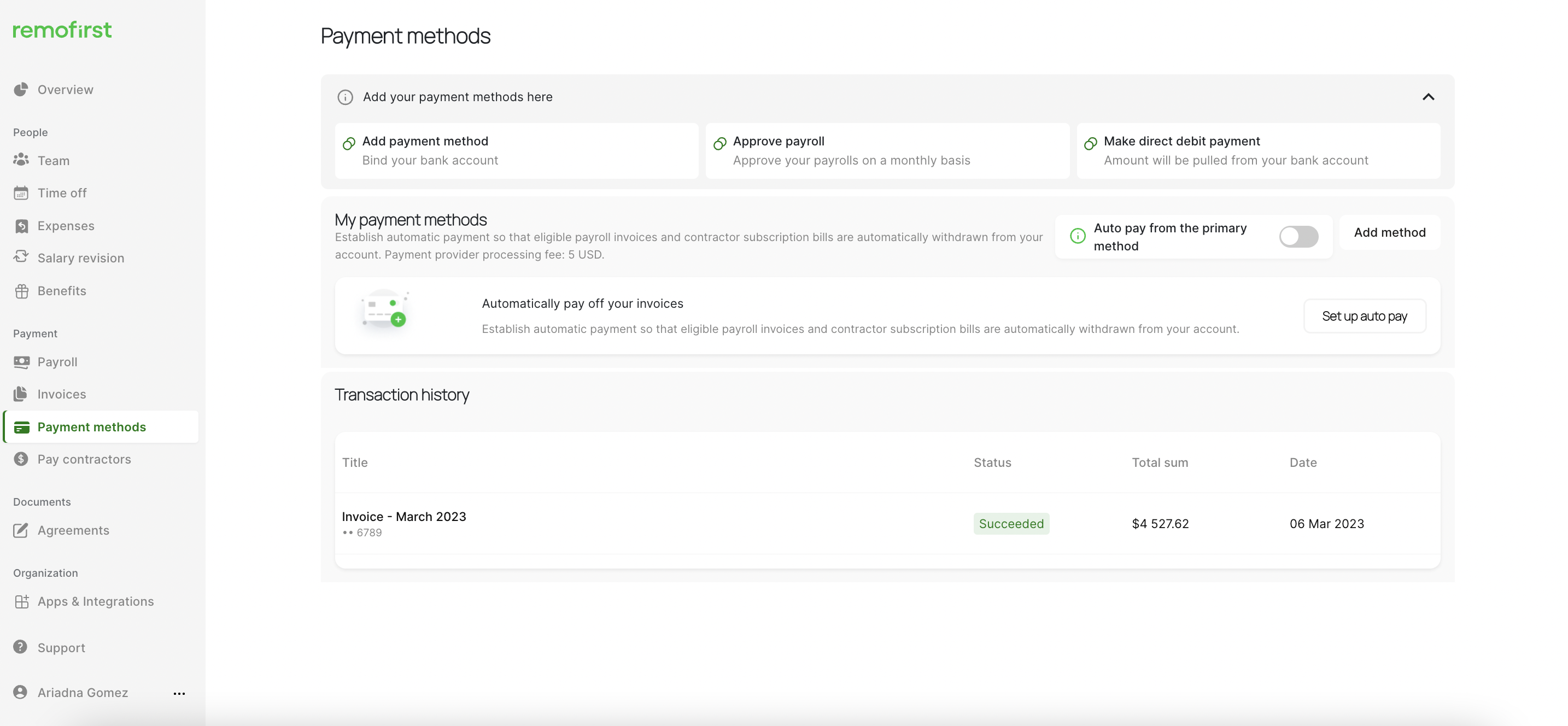 Selecting your primary payment method
You can add as many accounts as you want, but you need to ensure that the one you need is set to Primary. To do so:
Add a new payment method



Click on the Make primary button



Your payment method is updated.

---
How to make a payment with ACH
You can easily pay your employees with an ACH bank transfer.
To make payments with ACH, you need to establish an auto-pay so that eligible payroll invoices are automatically withdrawn from your account.
To do so, switch on the Auto pay from primary method.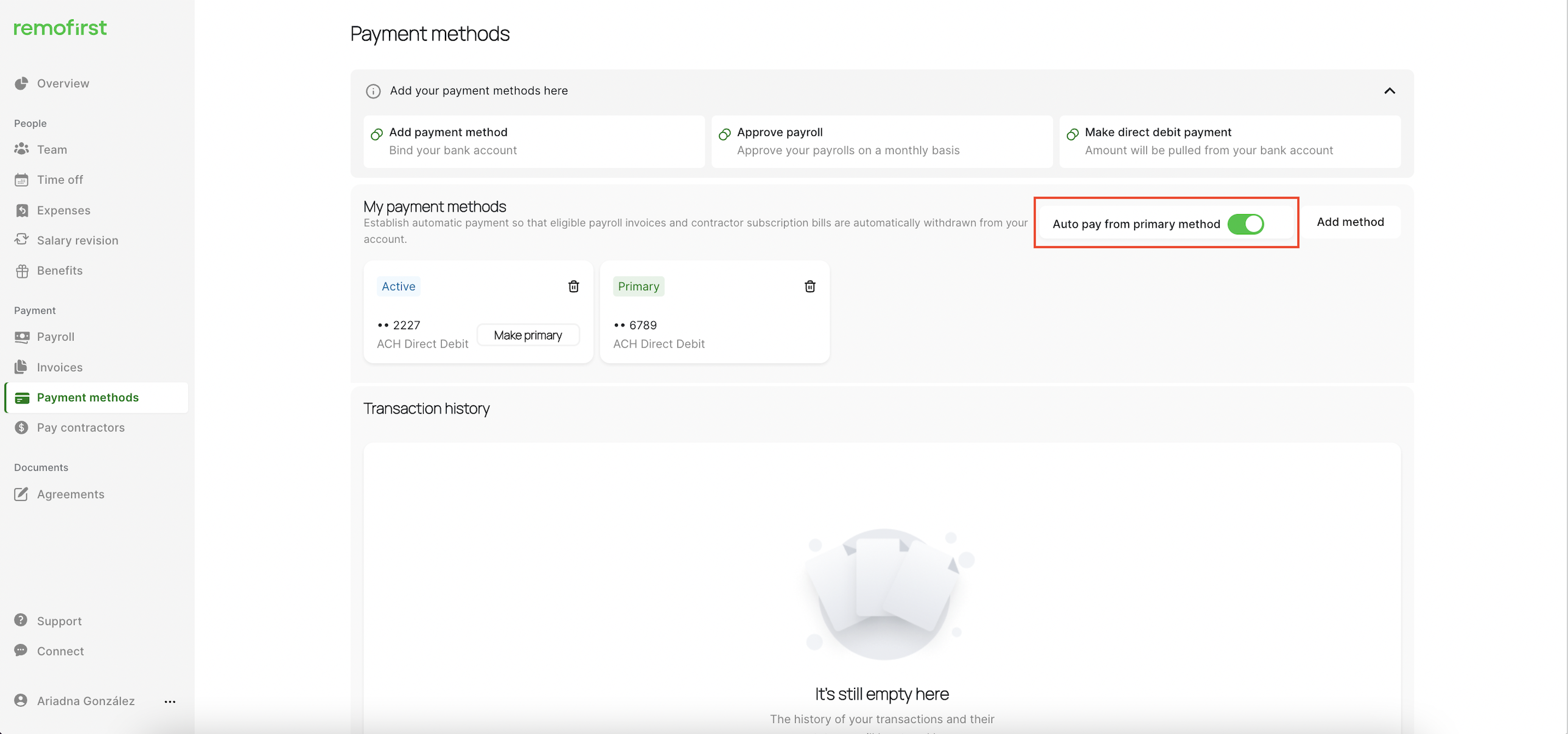 Once you switch it on, you will be able to pay your invoices using ACH Direct Debit.
Please note that the Payment provider processing fee is 5 USD per transaction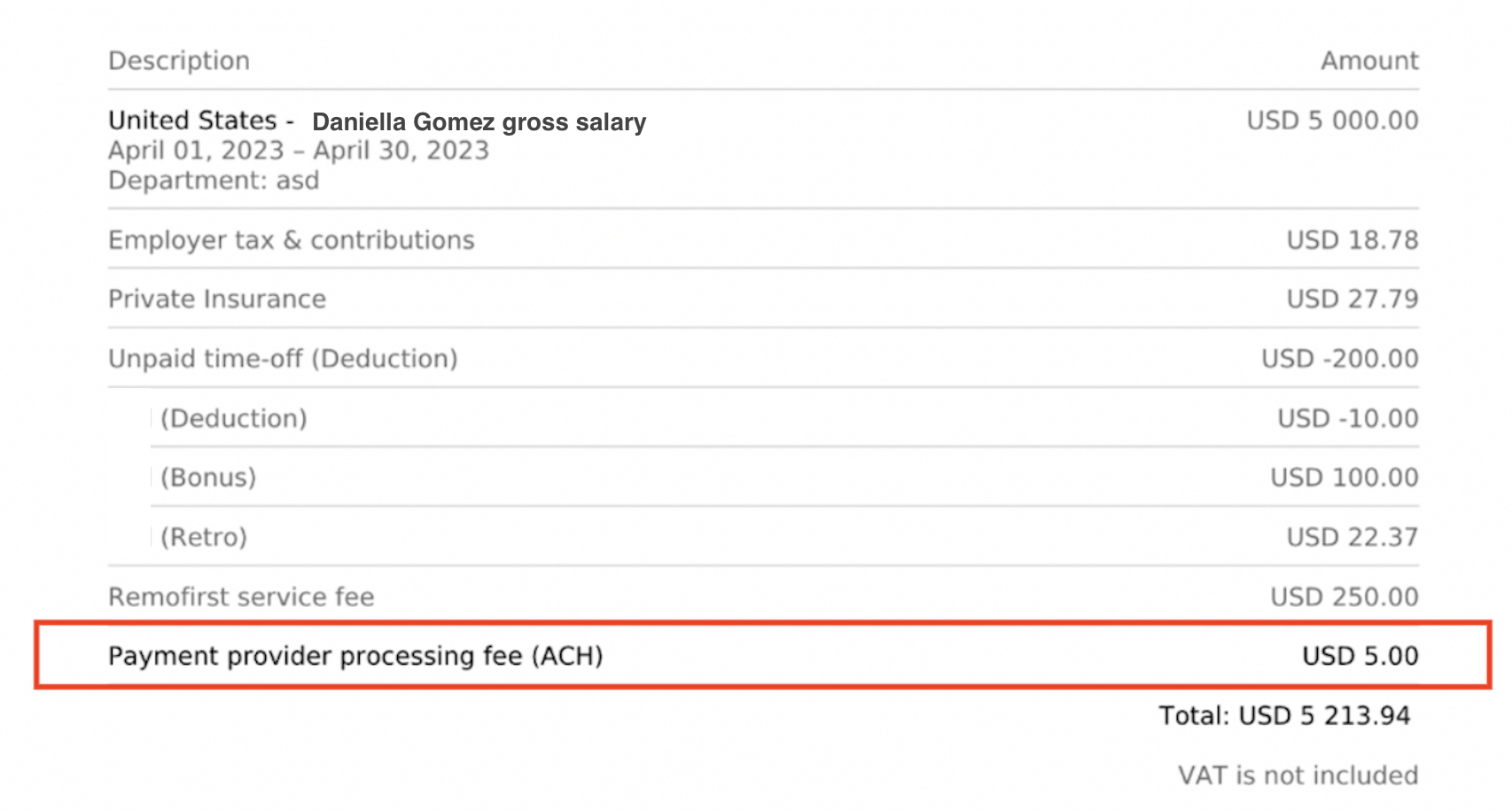 View your invoices
When a new invoice is generated, the billing contact will receive an email notification.
To view all your invoices, click on the Invoices tab. All Invoices that will be paid using ACH Direct Debit are indicated as ACH.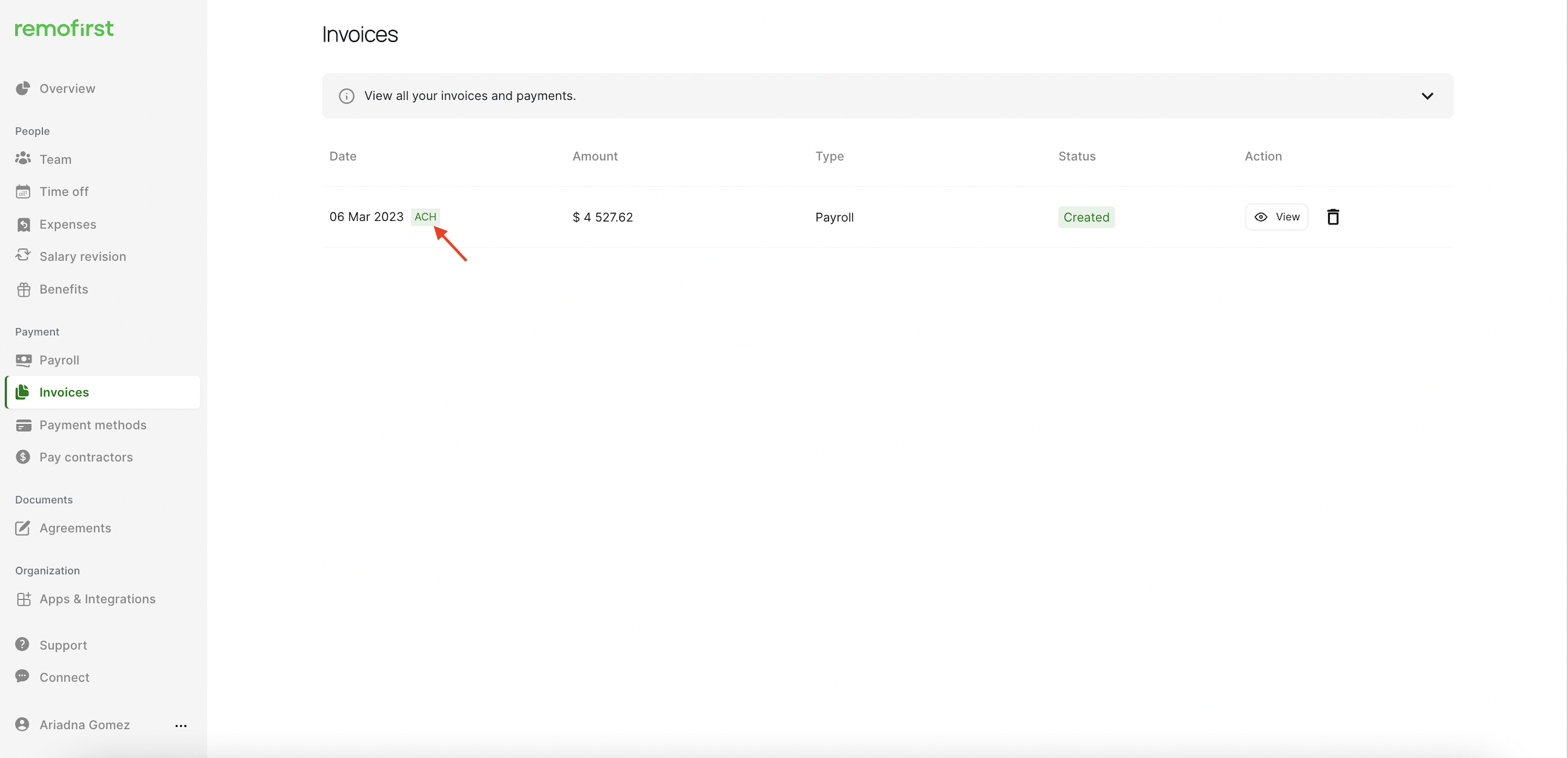 Please note that a new payment method will be applied only for the invoices that have not been generated.

Example: If the invoice has been generated before you added the ACH payment method AND switched on the Auto-pay from primary method, you will need to initiate the payment using a Wire transfer.
And vice versa: If the ACH invoice has been generated and you switched off the Auto-pay from primary method, you will not be able to pay via Wire Transfer: you will need to initiate the payment using an ACH.
Please contact our Finance team at finance@remofirst.com to get help.
Auto payments
If you have an ACH Direct Debit set up, you will be automatically enrolled in auto-pay. This means that when the invoice payment is due, all ACH-type invoices will go to our Finance team for approval. Once they review and confirm the invoice, the funds will be automatically pulled from your bank account. The status of the invoice will be changed to Processing until we receive the funds in our account.
Once we receive the payment, the invoice status will be changed to Paid.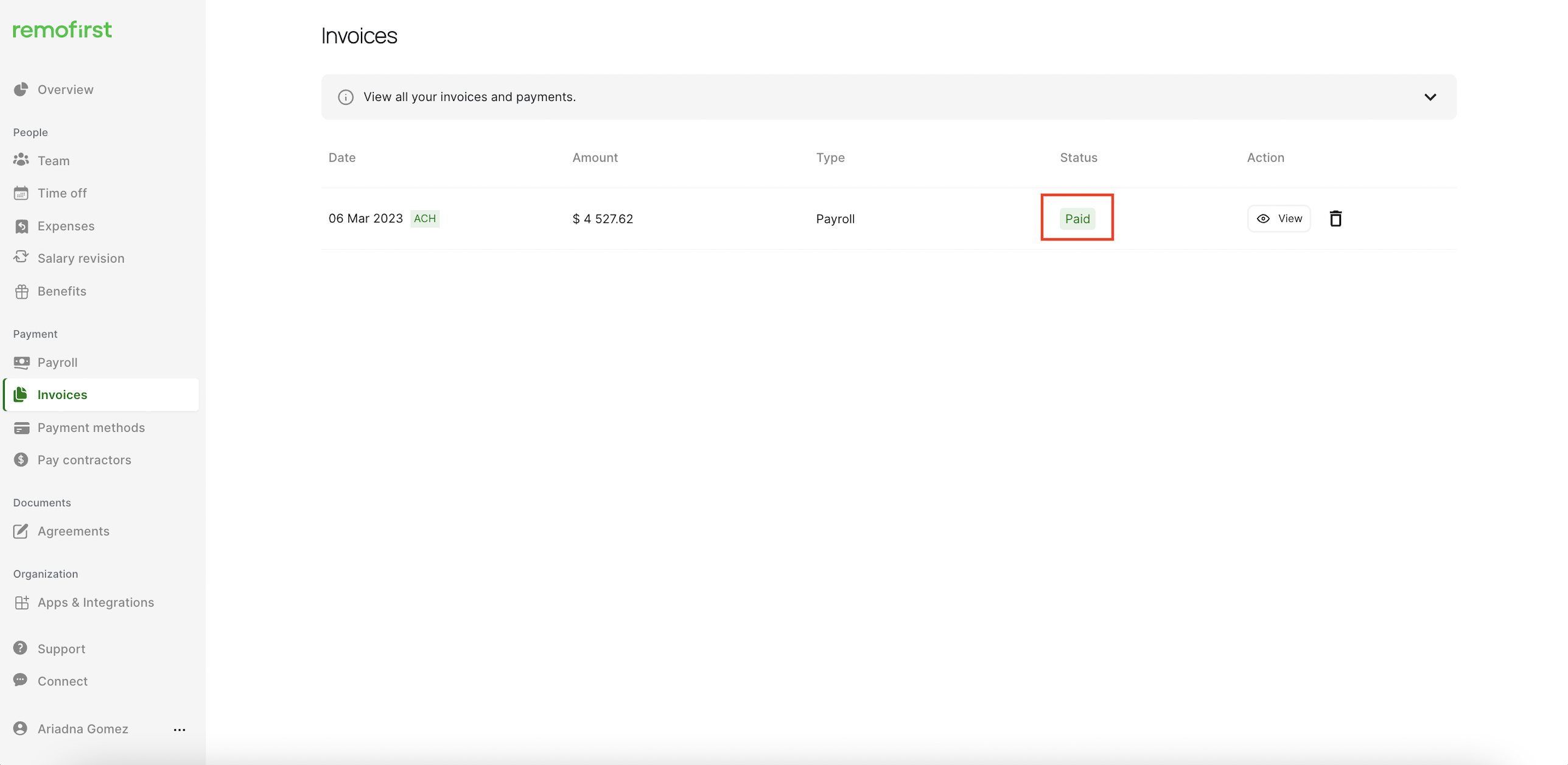 Please note that International bank transfers can take up to seven business days to process.