This article explains how contractors can verify their addresses, so they can withdraw money.
General: You will be asked to submit the documents to verify that you are truly residing at the claimed address.
Here are some of the most common documents that count as valid proof of address:
Bank statements
Utility bills (not older than 3 months)
Government-issued certifications of residence
Current lease agreement with signatures of the landlord and the tenant
Credit card statement
Employer's certificate for proof of residence
House purchase deed, etc.
Note: Find more about how Sumsub checks the validation of address here by following the link: https://docs.sumsub.com/docs/how-address-verification-works
Step 1. Click the "Validate your address" step on the onboarding checklist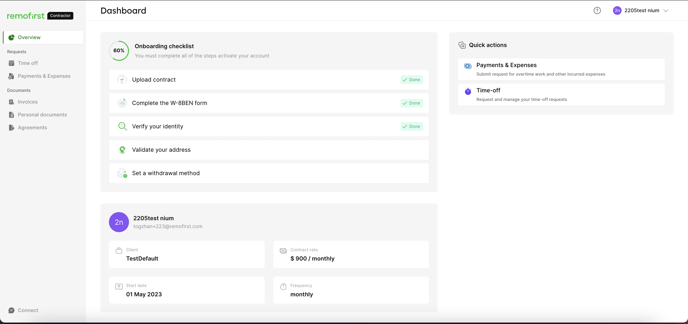 Step 2. Click the "Verify" button on the pop-up window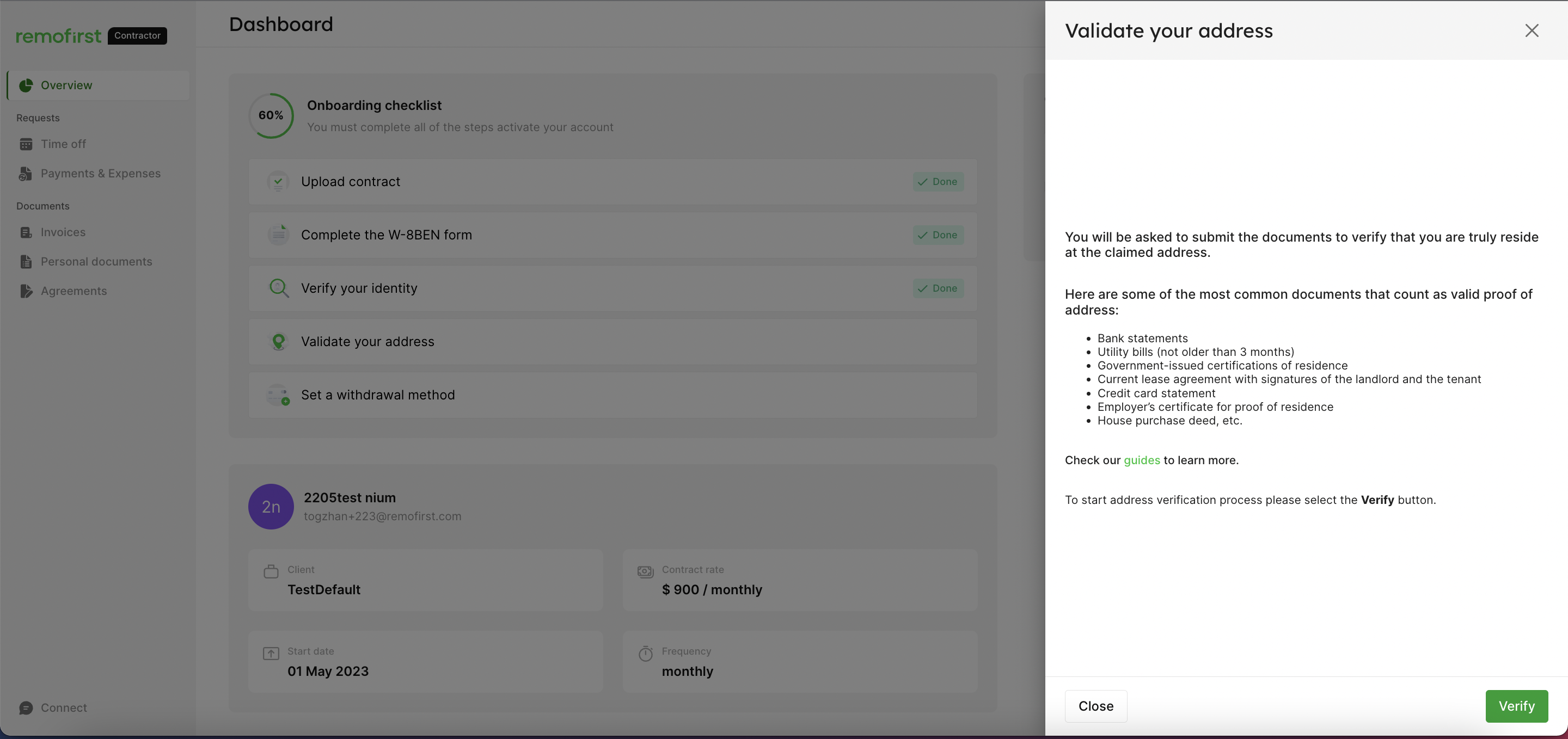 Step 3. Get familiar with the consent form and agree to use your personal data. Then click "Next".
Note: Rest assured that your documents will be treated with strict confidentiality.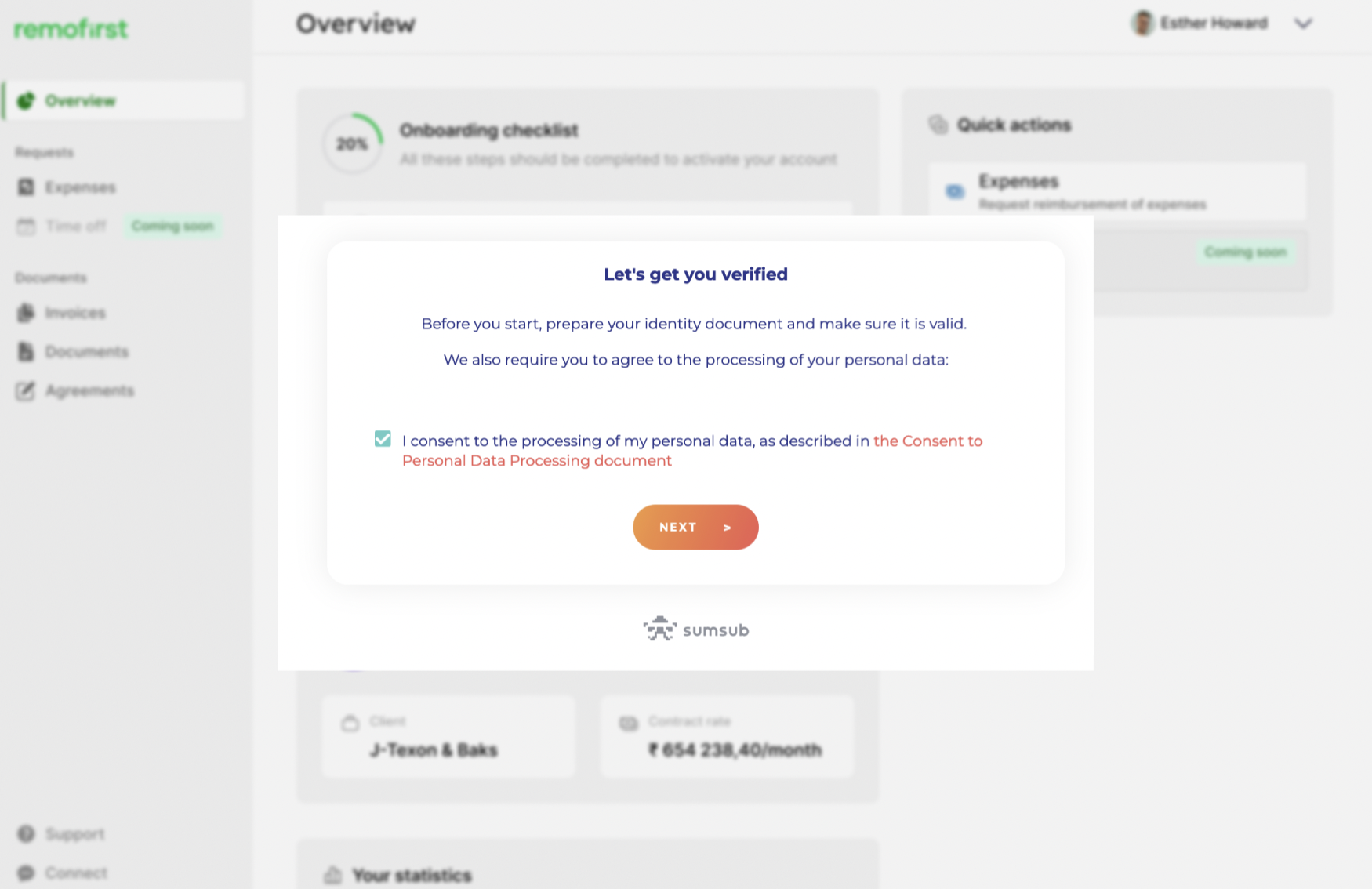 Step 4. Upload the respective document and click the "Next" button: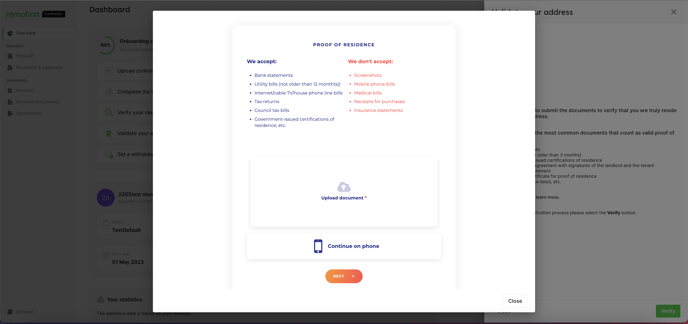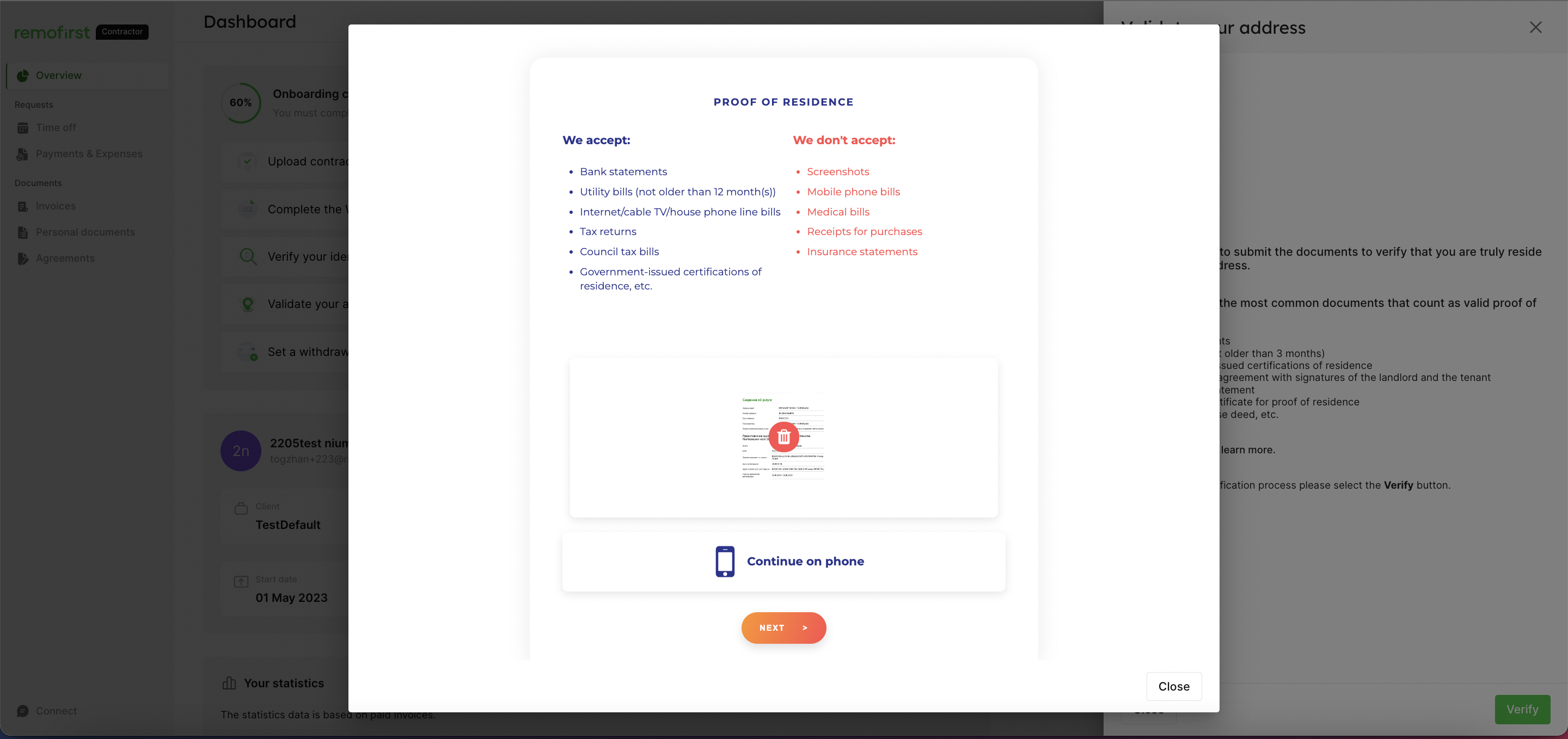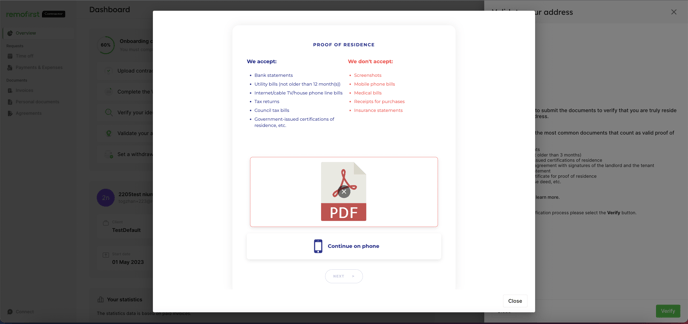 Which Documents Don't Count as Proof of Address?
Old government-issued correspondence (older than 3 months);
Old bank statements (older than 3 months);
Old utility bill linked to the property (older than 3 months);
Pension statements;
Insurance policies;
Mobile phone bills;
Medical bills;
Receipts for purchases;
Insurance statements;
Documents stating PO Box addresses (except for some countries).
For more information, please proceed to the official source: https://support.sumsub.com/hc/en-us/articles/360008744900-What-documents-count-as-proof-of-address-
Step 5. Wait until the data is processed
Usually, the processing time takes from 3-10 minutes. But it may take longer depending on the Internet speed and third-party response.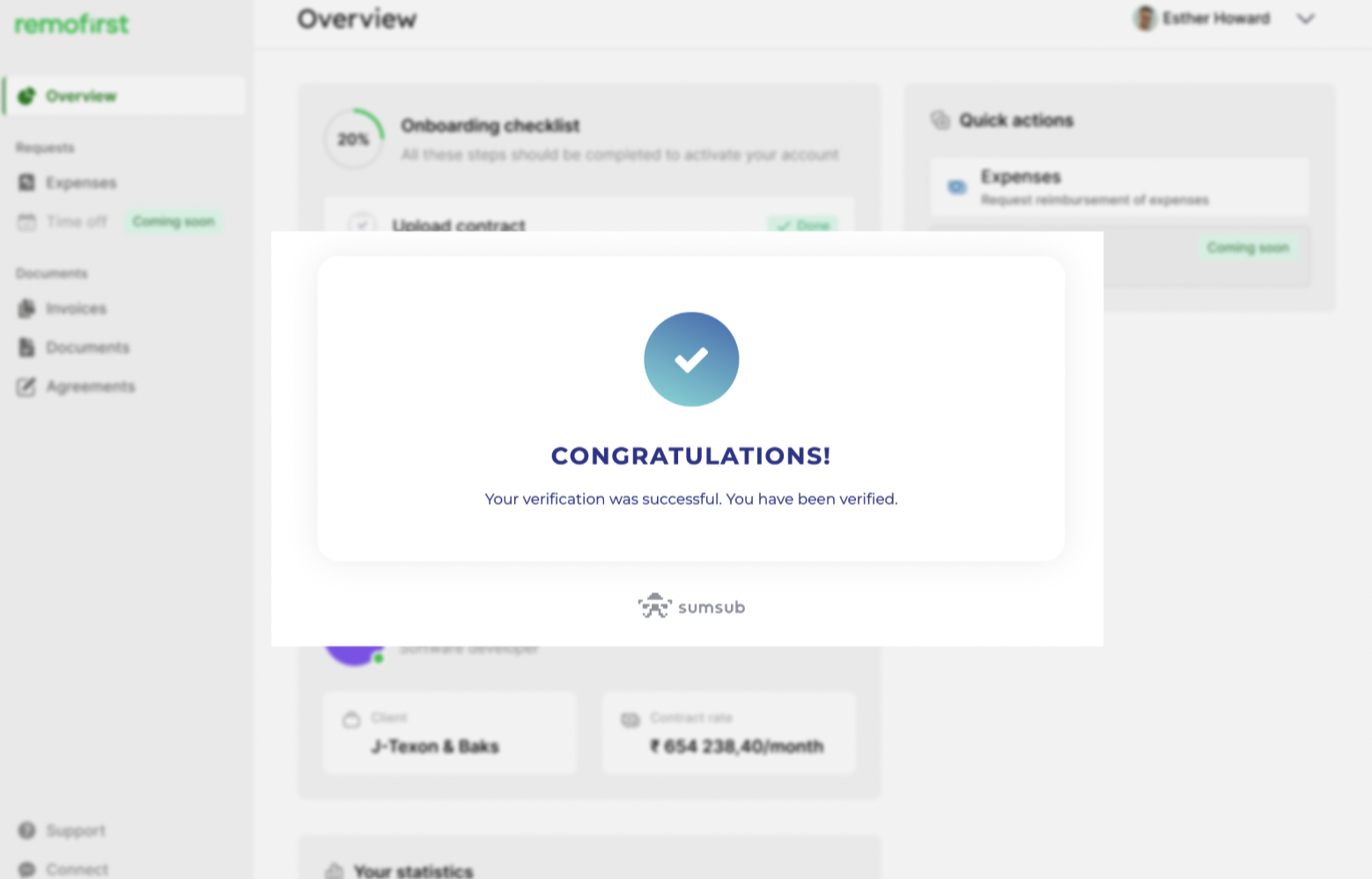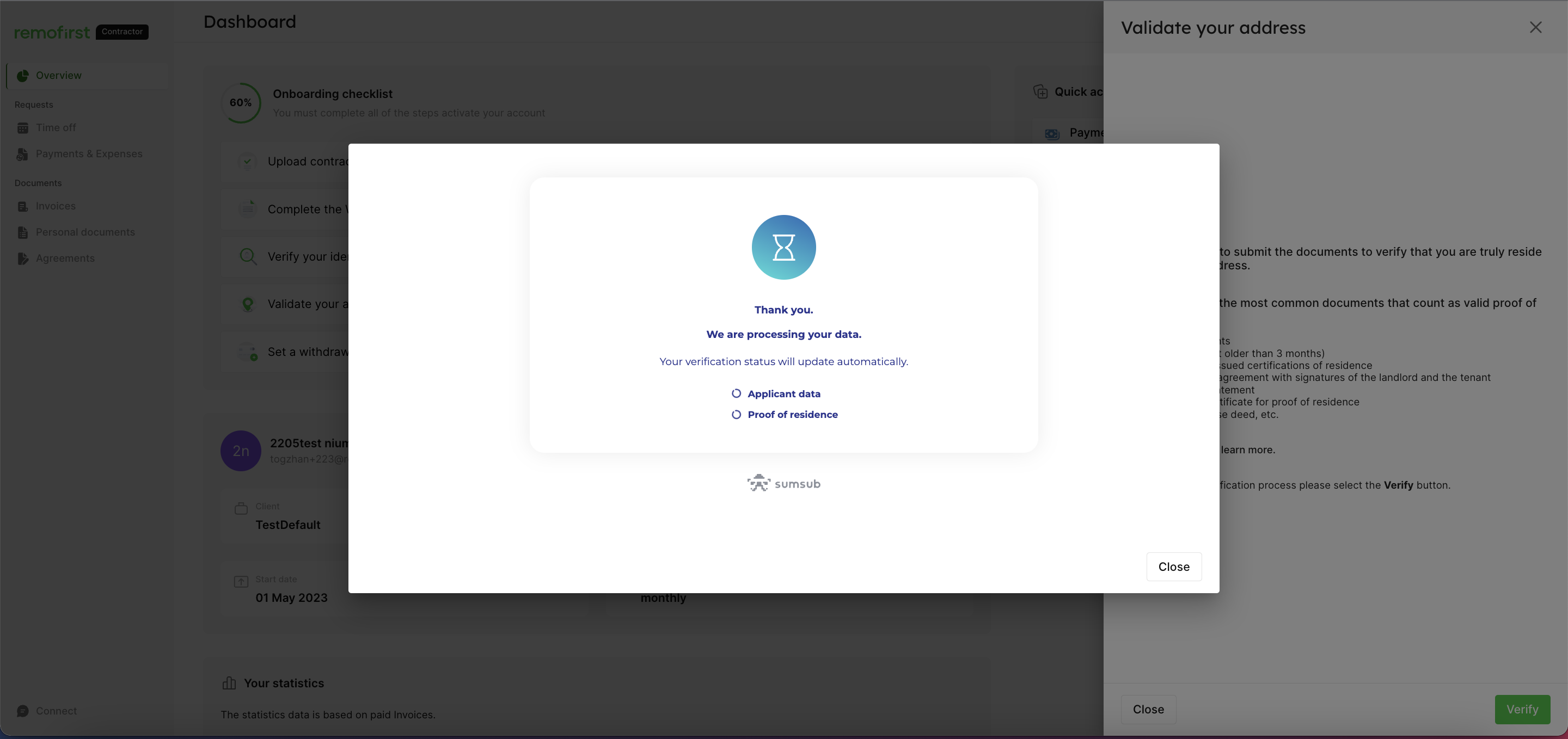 Note: In case of inappropriate and irrelevant document submission, you will likely receive such a warning: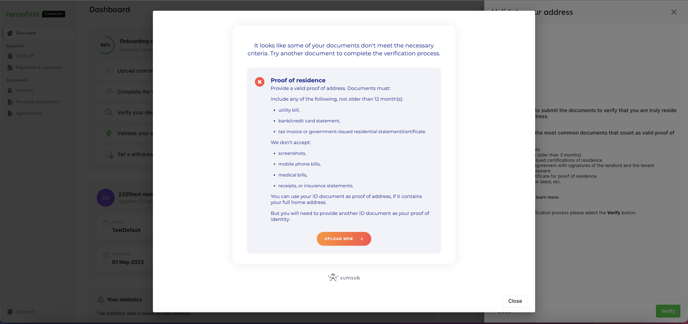 In that case, click "Upload New" and try to re-submit the document. In case of questions or troubles, please connect with Customer Support.
After successful completion, please refresh the page and proceed to the next step.