Check this article if you want to sign up for Remofirst by yourself!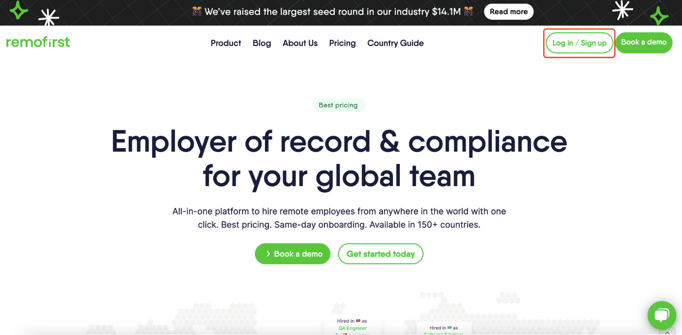 Choose "Don't have an account? Sign up" ➡️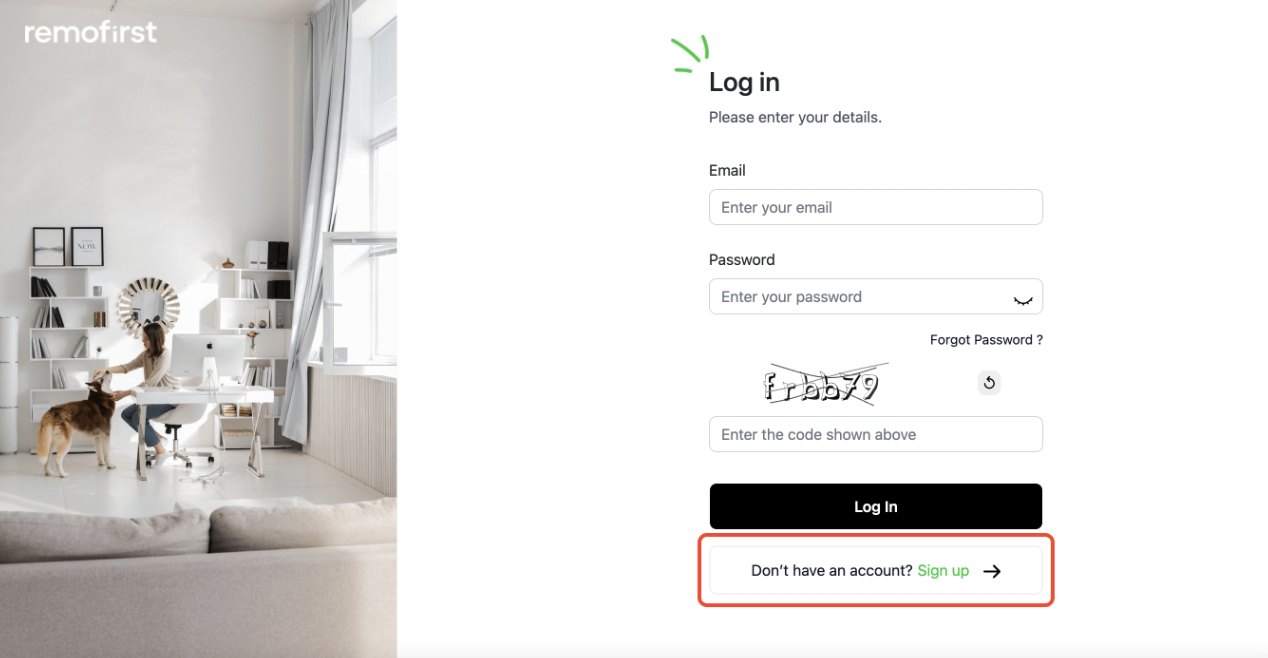 Fill in the required information and select Create an account.
Please note, that you are required to sign up using a corporate/work email address - emails ending in @gmail or @hotmail (etc...) will not be accepted.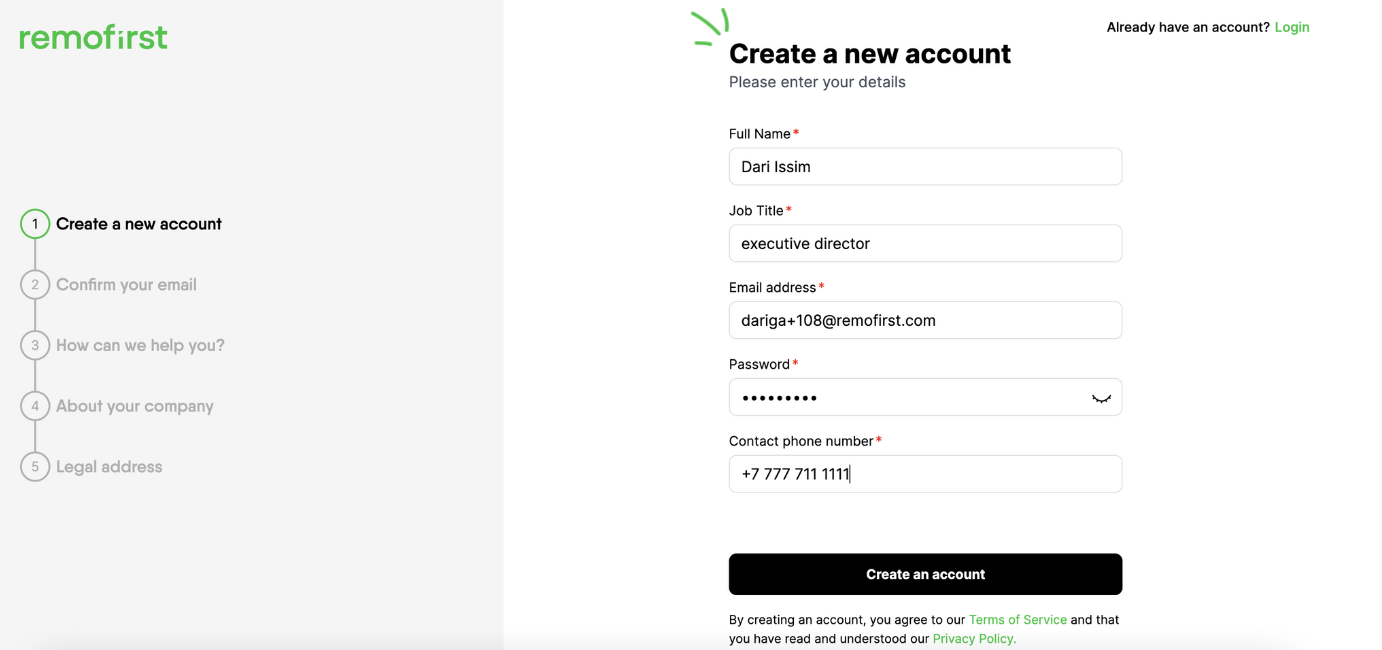 The confirmation code will be sent to the email address you have provided.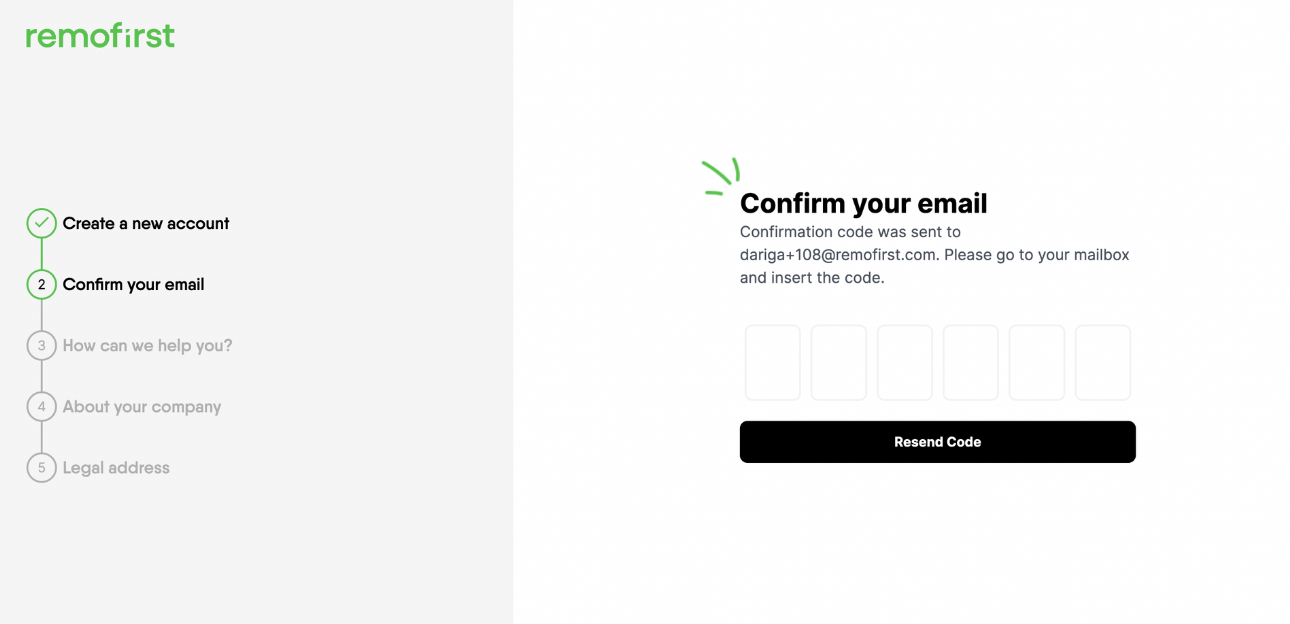 Please go to your Inbox and paste the code you can see there into the Remofirst email confirmation page.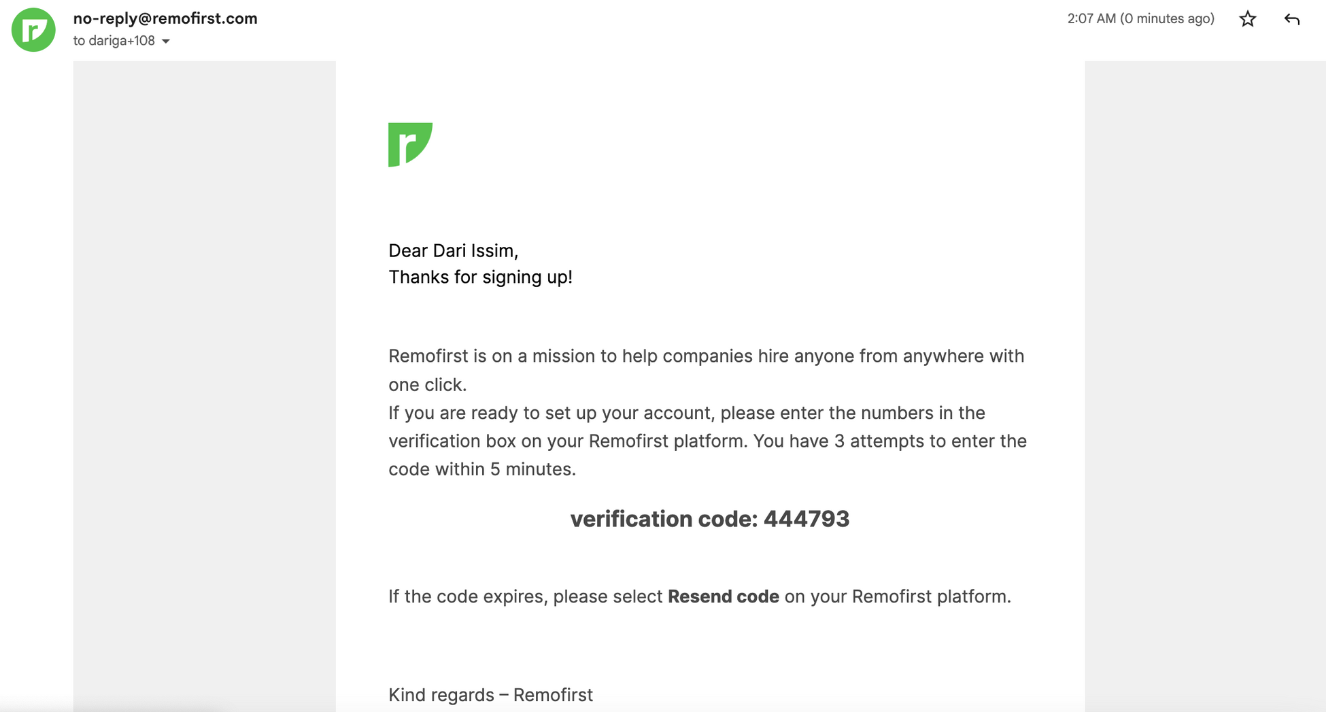 If you didn't receive an email with a code, select Resend Code.
---
Let us know how we can help you!
Step 1. Choose the countries you want to hire from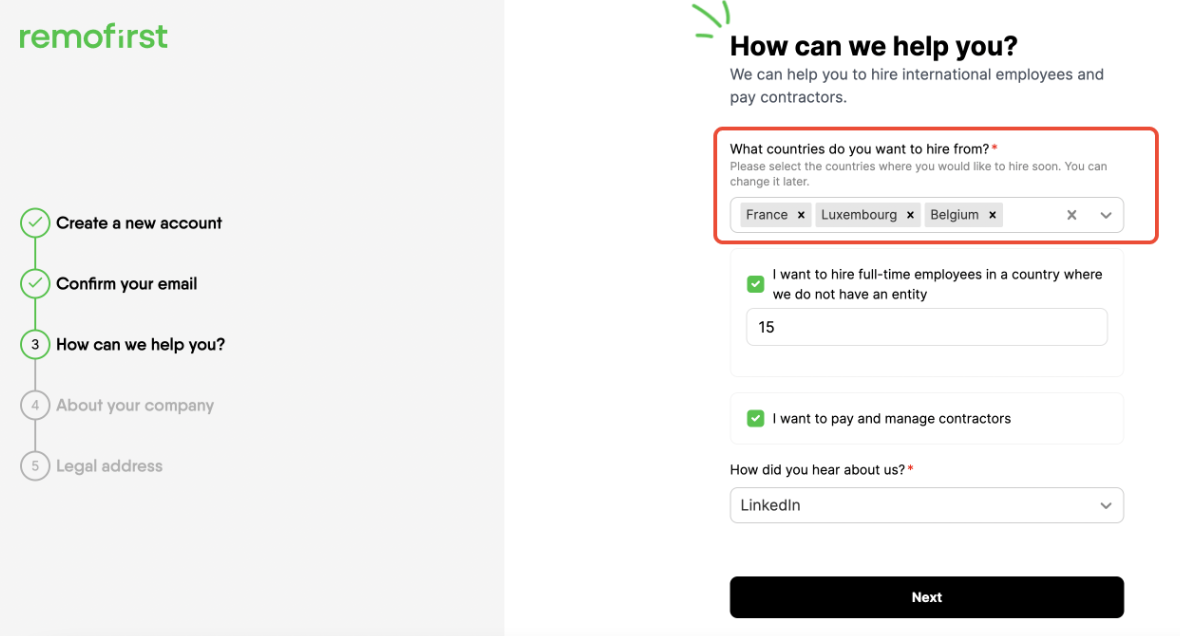 Step 2. Tell us how are you planning to use our platform by selecting the right option:
I want to hire full-time employees in a country where we do not have an entity

if this option is selected, provide the number of employees you plan to hire as well

I want to pay and manage contractors
If you are planning to do both, please select both options.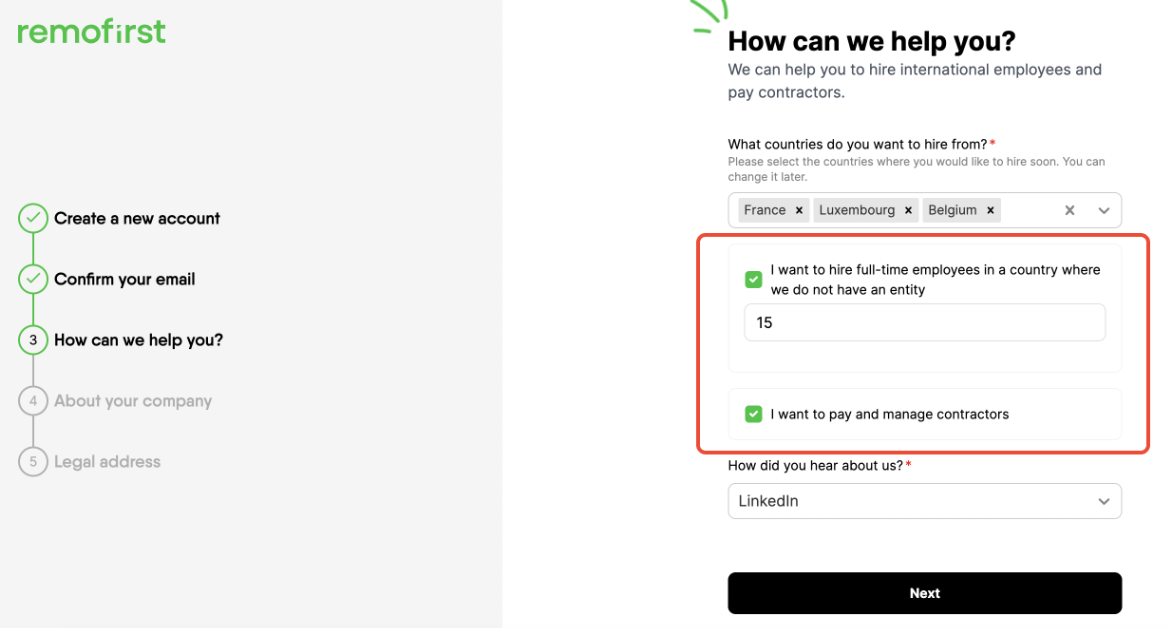 Step 3. Let us know how did you hear about us (Google, Linkedin, Referral, Other)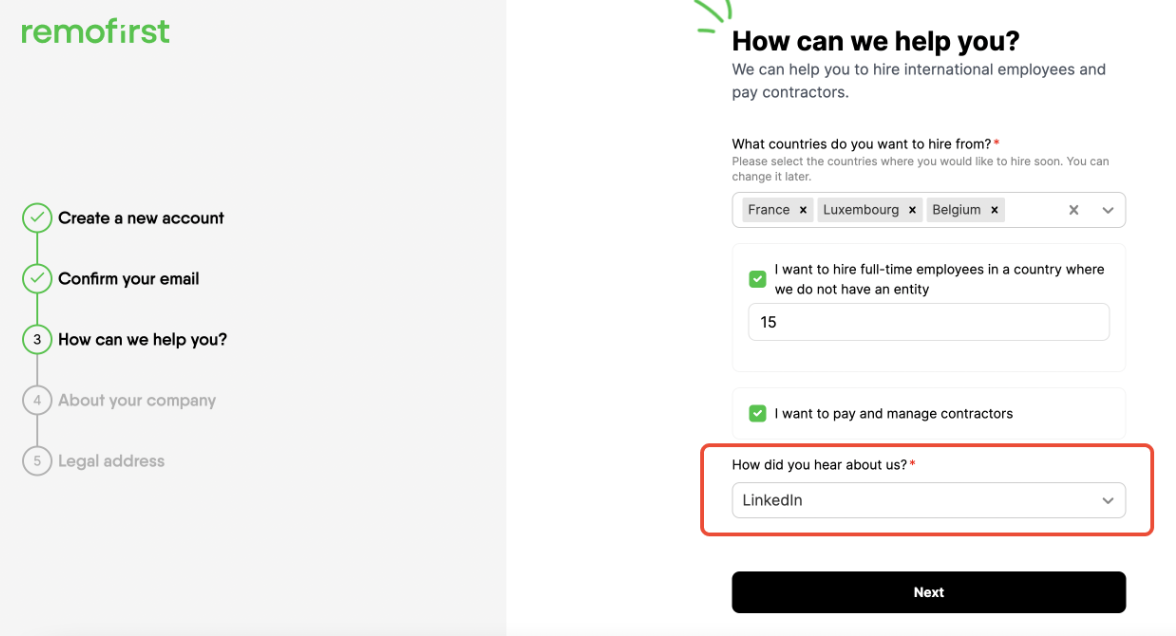 Step 4. Provide your company details, including legal company name, default currency, and headquarters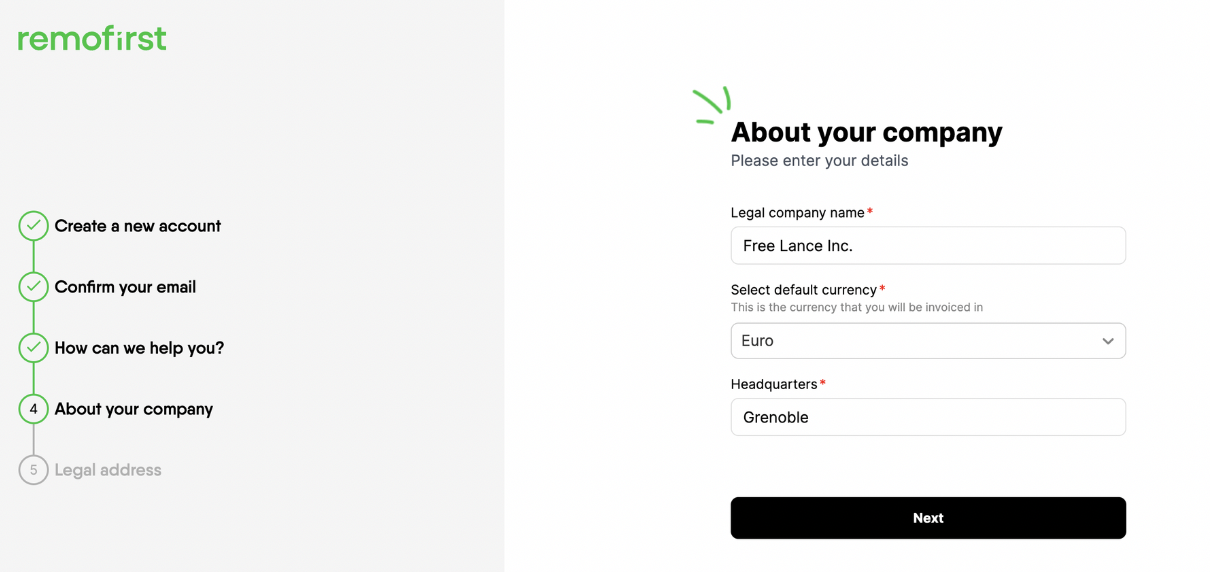 Step 5. Enter the legal address of your organization and click Register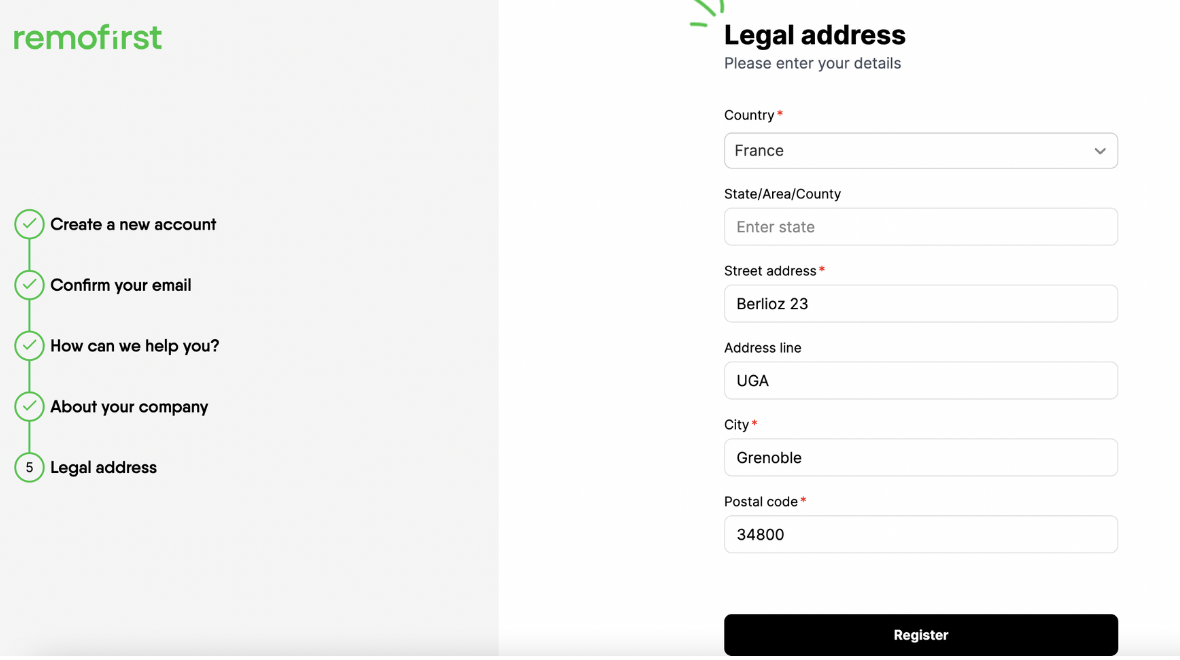 Congratulations! You have successfully created your account! Now, please proceed to the Log in page ;)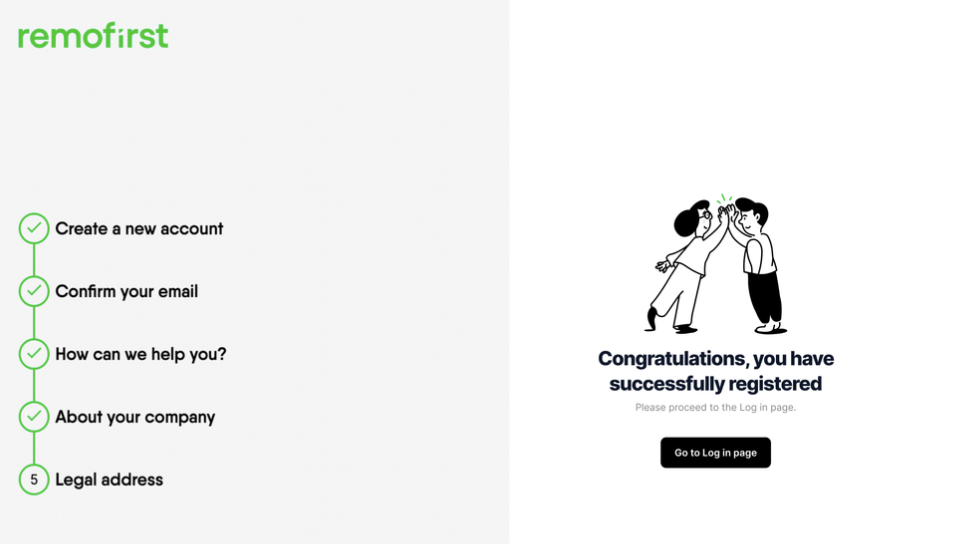 Enter your email and password. Provide the captcha as well and click Log in.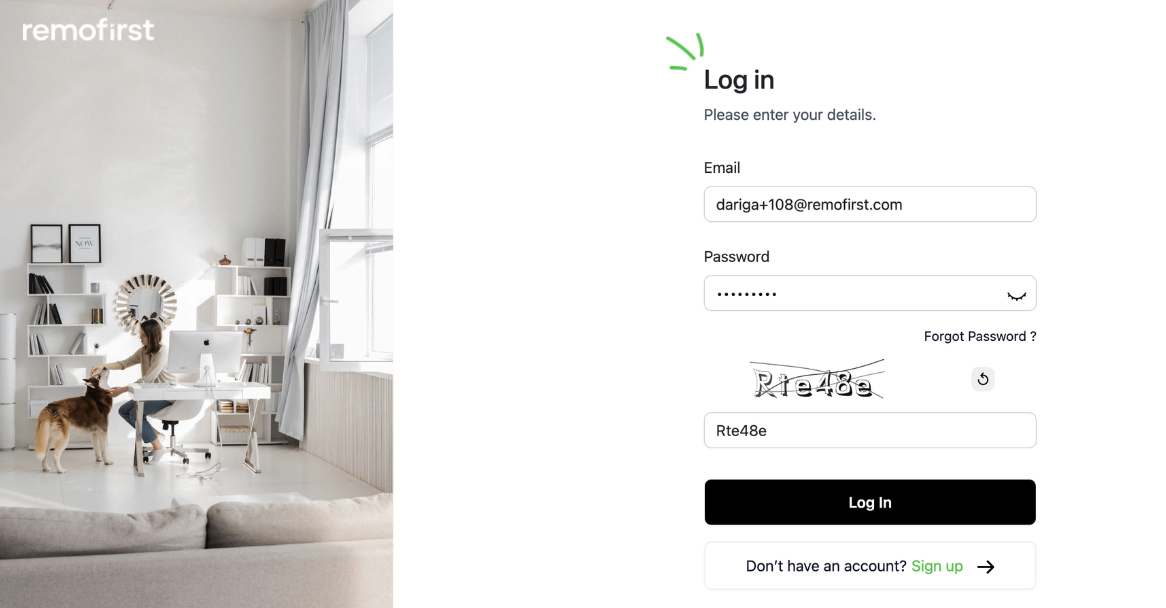 You are finally on the Remofirst platform! As you have signed up by yourself you are only able to add contractors.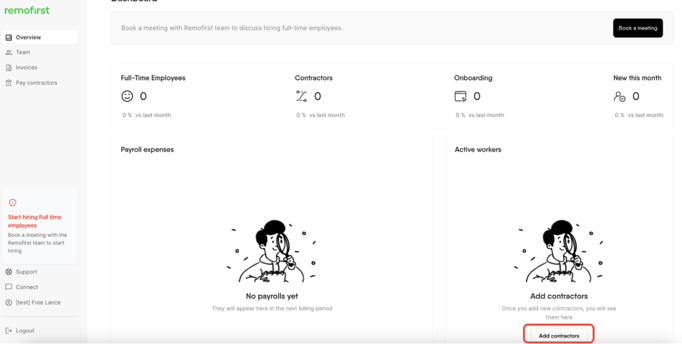 However, if you wish to add full-timers as well, you have to book a meeting with our team.
Click Book a meeting button to do so!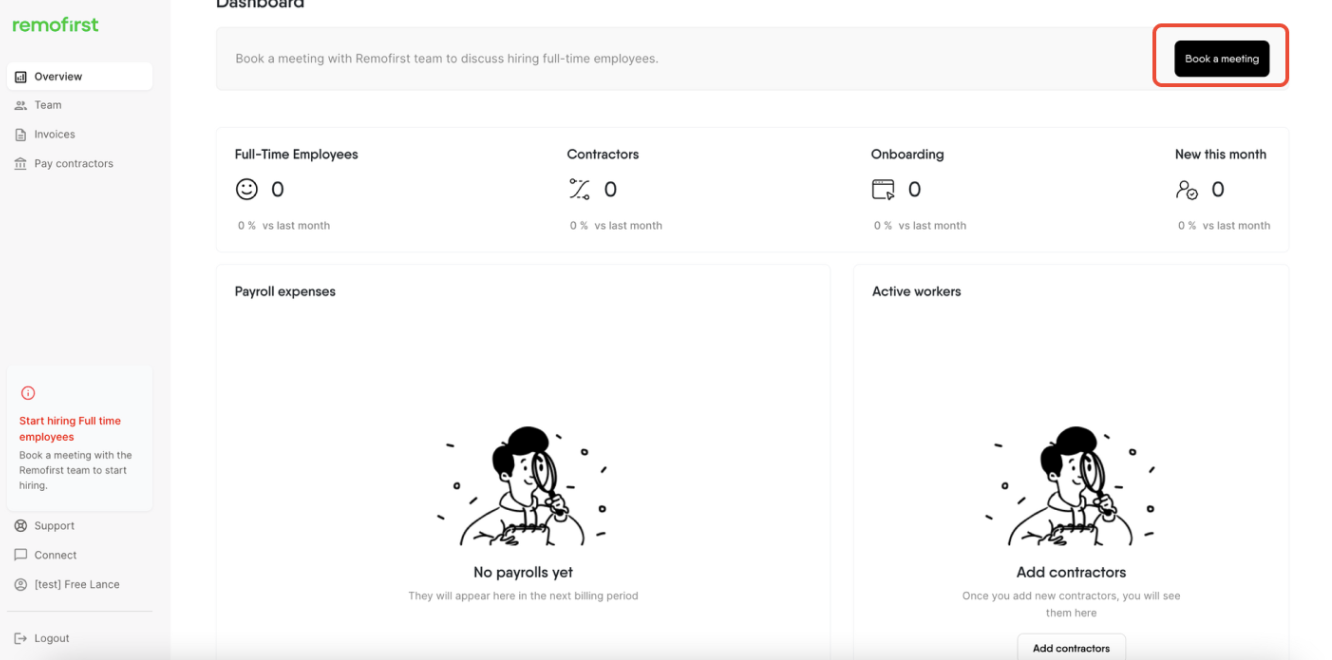 Click Choose a meeting time and select an available time slot to meet with our team.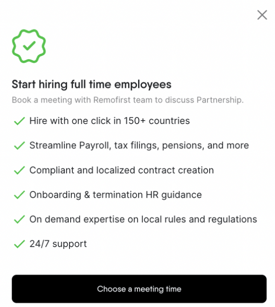 Once we decide on a partnership and sign an agreement, we will upgrade your account, and you will be able to add full-time employees to the Remofirst platform!